Oct 30 - Nov 2, 2022
Naples, Florida, USA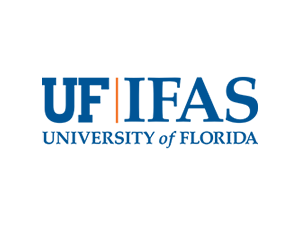 Recent Announcements
02/04/2022
Sponsorship Opportunities are now available. Become a sponsor and show your support!
---
11/08/2021
Browse the agenda-at-a-glance for a brief snapshot of the Cucurbitaceae 2022 schedule.
---
Call for Abstracts
Submission Deadline: Friday, June 17, 2022
Since 1980, cucurbitologists have been gathering from around the world to report the latest research results on the frontiers of cucurbit biology, chemistry, germplasm resources, genetics and breeding, host plant resistance, and production and physiology. If your area of cucurbit expertise involves cucumbers, melons, squash, pumpkins, watermelon, and other cucurbits, we invite you to submit an abstract for consideration as a talk or poster presentation.
Presentation Topics Include:
Breeding and Germplasm
Cucurbit Pathology/ Entomology
Floral and Fruit Development
Genetic & Genomic Resources
Production and Quality
Resistance to Pest and Diseases
Tolerance to Abiotic Stress
---
Registration Requirement:
As with the previous Cucurbitaceae conferences, before submitting an abstract, individuals must first register for the conference. Registration is $595 per person until the early bird deadline of July 1. After July 1, the registration rate increases to $695 per person. The student rate is $295 per person if registering by the early bird deadline. The fee increases to $395 after July 1. Registration includes the welcome reception on Sunday, daily morning, mid-day, and afternoon refreshment breaks, three lunches, commercial field tours on Tuesday and a dinner banquet on Wednesday.
Important: Should Acts of God or natural or public health emergencies prevent this event from being held in-person, conference sessions will be held virtually via Zoom.
---
Abstract Specifications:
Use this template to create a properly formatted abstract. Do not prepare an abstract without using the template.
To allow as many people as possible to present, individuals are limited to giving one talk or poster.
You will be asked to indicate your preference for oral or poster during abstract submission.
Presentations should be of original research, which has been substantially completed, but which has not yet been published as a full paper in a scientific journal.
Abstracts must be written and presented in English. Linguistic accuracy is the responsibility of the author.
Proof your abstract carefully and obtain co-author approvals prior to submission.
Abstracts should be concise, without paragraphs, bibliographical citations, and abbreviations.
Abstracts should contain the objective, synthesis of methodology, results, and conclusions.
Do not include graphs or figures.
Add your contact information at the end of the abstract as per the template.
Submit a clean final copy with no reviewer comments or edits embedded in the document.
---
Abstract Submission Instructions:
Before submitting an abstract, individuals must first register for the conference. Online registration opens late May or early June.
When registering, be careful of typos. If your email address is incorrect, you will not receive a confirmation.
After registering, a formal confirmation and receipt of payment is sent via email.
In the registration confirmation email, click the link to "Submit an Abstract" and enter your registration code.
The submission deadline is Friday, June 17, 2022. (After that date, abstracts may only be approved as posters.)
Files must be submitted via the online portal to be considered for presentation.
*To be considered for a talk, abstracts must be submitted by June 17. After June 17, late submissions will only be approved for poster presentation, until poster board spaces have filled.
---
Status of Abstract Submission:
Submitters will be notified of the approved presentation format of their abstract (oral or poster), via email by July 19, 2022. If you do not receive a presenter notification email by July 19, email j.bailey@ufl.edu right away. Do not delay.
---
Recap of Important Dates:
May 20: Registration & Abstract Submission Opens (Register first to submit an abstract.)
June 17: Abstract Submission Deadline. After June 17, abstracts will be accepted as posters until space is full.
July 19: Abstract submitters notified of approved presentation format.
All deadlines will be strictly adhered to. Start preparing your abstract today. We also encourage you to secure advance approval for registration so there is no delay submitting an abstract once the online registration and abstract submission portals open.
---
Questions?
Contact Jessica Bailey at j.bailey@ufl.edu