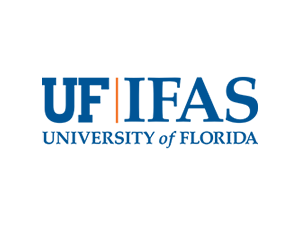 Recent Announcements
09/20/2022
Detailed agenda and Poster Directory are now available!
---
07/11/2022
The Call for Nominations for the Lifetime Achievement Award is now open!
---
05/27/2022
Registration for the conference is now open!
---
05/27/2022
Abstract submission is now available.
---
02/04/2022
Sponsorship Opportunities are now available. Become a sponsor and show your support!
---
11/08/2021
Browse the agenda-at-a-glance for a brief snapshot of the Cucurbitaceae 2022 schedule.
Area Information

Naples, Florida Travel Tips
Located on southwest Florida's Gulf Coast at the edge of the Everglades, Naples has palm tree-lined avenues and a glitzy reputation. But the city also has a small-town feel and wears its affluence and easy island style in equal measure, making it a great destination for those seeking a romantic or luxury getaway, family vacay, Everglades adventure, or chill beach vibe.
Here are a few travel tips and things to know before you go:
The 280 average days of sunshine is great for visitors who love golfing year round, but there are so many other things to do in Naples as well, making it a favorite destination for couples and families.
Shopping in Naples Florida could truly an Olympic sport, and yes the beaches are really all that. It's a restaurant powerhouse (over 700 restaurants serve some of the best food in Florida), and home to the arts and endless outdoor activities, including some of the best fishing in Florida.
Hurricane Season — Florida is prone to tropical storms and hurricanes, especially central and south Florida. Technically, hurricane season runs from June through October
---
Getting to Naples, Florida
Southwest Florida International Airport (RSW: Regional Southwest) is 30 minutes north of Naples. If you're not local, renting a car at the airport is a great idea. You'll want the flexibility to see Naples, and the surrounding area when you're here. Naples also has it's own airport (APF) though it's generally smaller corporate and charter flights. You'll find much better flight deals out of RSW.
---
Things To Do In Naples, Florida
There are more great attractions in Naples that the whole family can enjoy, many of which are institutions with a rich history in the community. With so many things to do in Naples Florida, where should you start? We say — head for the beach!
1. Hit the Beach
The first thing to do when you get to town is head to the nearest beach to take in a deep breath of salt air and sink your toes into the soft white sand. Naples beaches consistently rank among the best beaches in the world. There may be 16 miles of shoreline from which to choose but these are my picks for the best beaches in Naples.
All Naples beaches offer public access with no bridges to cross (or pay for) and very little traffic. You won't find boardwalks, t-shirt shops, major thoroughfares or any highways running along the beach. Street access along the beach is largely residential and therefore fairly quiet. Just park your car at one of the major access points in town and walk to your nearest favorite beach.
Allowed at the Beach: Beer & Wine are allowed at the Naples Pier and beach. The Naples Pier sells beer and wine, or you can bring your own beer and wine but not in a glass container!
Not Allowed: Pets, Glass, Fires, or Vehicles
2. Celebrate Sunset
You may think sunset is just the end of the day, but on the Paradise Coast, sunset is something to celebrate. Head to the Naples Pier (which now sells beer and wine from approved vendors), toast to the fiery sunset and bid goodbye to the day. It's just one of the fun places to catch the sunset in Naples, and no two are ever the same.
Look for the green flash in summer months — a phenomenon unique to Southwest Florida — which happens just seconds after the sun disappears over the horizon. Bring your camera or phone to Instagram a pic or text to friends.
3. Eat at Celebration Food Truck Park
Naples' newest fun place is a relaxed and happening place — choose your favorite food bites from about a dozen excellent quality food trucks, grab a table (go early during the season if you want to find a table!) and order drinks from the bar. Celebration Park on Bayshore Drive off the south Trail is on one of the inland waterways in south Naples that leads to Naples Bay. Board games and corn hole keep kids busy or make a fun day relaxing with friends overlooking the water.
4. Go Shelling on Keewaydin Island
Nearby Sanibel Island may be the Shelling Capital of the World, but some of the beaches in Naples offer excellent shelling. Barefoot Beach in North Naples is a great place to find shells, as is the southern barrier island of Keewaydin with nearly eight miles of deserted beach to explore.
It's one of the best kept secrets in all of Naples, but there's a kicker — this small and uninhabited island is only accessible by boat. Thankfully, this pretty little gem will be kept pristine for us to enjoy in its natural state. A number of tour boats offer Keewaydin excursions.
5. Stroll the Famous Naples Pier
The 130-year old Naples Pier has been beloved by generations, and got a facelift in 2017 after Hurricane Irma with new planking, rails, and lighting. After all these years, the Naples Fishing Pier is still the best place in town for a casual stroll or to catch sunset. The historic Palm Cottage, Naples oldest surviving home, is open Tuesday - Saturday for docent-guided tours and self-guided tours of the outdoor Norris Gardens. Or join a guided walking tour around Naples' historic district with a member of the Naples Historical Society.
6. Check Out the Naples Breweries
If craft beer is your thing, there are several breweries in Naples FL, where you can try a flight sampler to see what you like and enjoy the afternoon or evening. Some breweries are hard to find (good for avoiding tourist traps) and favored by locals.
The Naples Beach brewery is a good example tucked away in an industrial park off Airport-Pulling Road. Riptide Brewery is another local favorite and they occasionally have Trivia Nights and live music — tons of fun. Bone Hook Brewing Co. on Vanderbilt Beach Road is another excellent choice for unique crafting. Finally, Ankrolab Brewing Co. takes their beer craft very seriously and offers a wide array of unique style of fermentations from Euro-style beers to ciders, hard sodas, and sours.
7. The Naples Botanical Gardens
Naples Botanical Gardens is 170 acres of preservation land and cultivated gardens, representing seven distinct natural habitats and featuring over 1,000 native flora species. Take a morning and explore the lush greenery — it's one of the natural gems in Naples where you can see southwest Florida in its primitive state. There are themed gardens, an interactive Children's Garden, and water features complementing a 90-acre wetlands preserve. Open daily.
8. Visit a Naples Museum
If you're a history lover or culture hound, there's a Naples museum for you. From showcasing the local native Seminole and Calusa history and the intrepid early Naples settlers, the artistry and engineering of fine automobiles, world-class works of art, locomotive history, or tragic and moving Holocaust history, you could spend an entire vacation just visiting the local cultural centers and museums. They're a source of pride among residents, many whom are active in helping source artifacts and other pieces of historical significance, or who serve as knowledgable Docents and guides.
These are just a few museums to visit when you're in town: The Naples Depot and Train Museum, the Collier County Museum, the Naples Holocaust Museum, and the Baker Museum at Artis Naples.
9. Go Hiking in Naples
Hiking may not be top-of-mind when you think of southwest Florida, but that doesn't mean there's nothing to see! The terrain here is flat but lush, and there are some excellent places to get out into nature on several local boardwalk trails. Hiking in Naples is smooth and flat, with lots of interesting scenery along the way and plenty of native flora and wildlife.
Head inland and you'll find the Corkscrew Swamp Sanctuary with well-maintained boardwalks and nature trails. The CREW Bird Rookery Swamp out Immokolee Road also offers fun hiking with no fee!
10. Rent a Boat for the Day
Looking for a quiet day out on the water with your family but don't want others to join in? We get and you're not being anti-social! The cool thing about a vacation in Naples and southwest Florida is the amount of coastline, and marinas that service it all. Renting a boat in Naples or Marco Island is an easy thing to do.
You don't have to be a licensed boat Captain or even have any experience boating (though it helps). There are different kinds of boats you can rent for a full- or half-day, from pontoon boats that glide gently along to center console boats perfect for a day of fishing. If the quiet family picnic on the water is your speed, a pontoon boat is the perfect boat rental.
While renting a boat in Naples may be easy enough, it may not be the cheapest thing to do. Half-day rentals can run from $250-$400 depending on the boat. But think of the memories you'll make.
11. Explore Fascinating History at the Koreshan State Park
The Koreshan State Historic Site located just north of Naples in Estero is a great place for a day hike and is a fascinating glimpse into some of the area's earliest intrepid settlers. It's fascinating local history and a good Naples day hike all in one. Best of all, it's one of the free things to do in Naples FL and fun for the whole family, including your dog!
12. Take in the Naples Art Scene
The arts are truly alive in Naples with world-class cultural attractions, two performing arts theaters and countless galleries. Artis-Naples is the premier venue in town for fine arts exhibitions, live performances, and community arts education. You may hear it referred to as The Phil, a testament to the community's active and ongoing support for the arts which began with the Naples Philharmonic.
ThreatreZone is a small, intimate theater experience and Naples' Professional Equity theatre company which produces top quality musicals and plays with a live orchestra.
13. Go Kayaking in Naples
Naples is the western gateway to the 10,000 islands and the Florida Everglades, though you don't have to go far to see the sub-tropical ecosystem that surrounds you.
One of the best ways to experience and appreciate the delicate environment here is to go kayaking in Naples and explore the calm waters, mangroves, and backwater estuaries around Naples, Bonita Springs, and Marco Island. Rising Tide Explorers runs kayak eco-tours (more like ecology lessons in a kayak) and boating tours of Rookery Bay from the Isle of Capri that are guided by biologists, eco- and family-friendly, and so much fun.
14. Take a Naples Boat Tour
Seeing Naples from the water is one of the best things to do in Naples with kids. It's a great way to enjoy the sights, and there are several local boat tours in Naples we've taken that are perfect for families, groups, or a romantic twosome.
At historic Tin City in Old Naples, you'll find tourist shops and cafes selling everything from rubber alligators and resort wear to Monkey Bread and coconut candies. You'll also find Naples fishing charters and sightseeing tours with Pure Florida and the famous Naples Princess which offers sightseeing, lunch, and dinner cruises - a great way to see Naples from the water.
The Conservancy of Southwest Florida also offers guided nature boat tours through the local mangroves. Protecting the water, land, and wildlife of southwest Florida is their mission and visitors can also tour the Dalton Discovery Center and aquarium, and visit the Von Arx Wildlife Hospital.
The Conservancy also sponsors a reservation-only guided boat tour of Rookery Bay near Isle of Capri (on the road to Marco Island) onboard the 40-passenger pontoon boat Good Fortune.
If a quiet catamaran cruise is more your speed, there are several cool and fun sunset cruises in Naples to take on beautiful catamarans — a perfect way to cap any visit to the Paradise Coast.
15. Explore the Everglades
Southwest Florida is a naturalist's dream, and Naples and Marco Island are (especially) the perfect bases from which to explore it. Why especially? You can explore the Everglades from Miami, but southwest Florida is much less crowded and easier to navigate, which makes explore the Everglades from Naples much more enjoyable.
Naples and Marco are at the gateway to the Everglades, and the River of Grass flows slowly toward southwest Florida and the Ten Thousand Islands. It's here that you'll gain an appreciation for what exactly the Everglades watershed is, all about the Everglades ecosystem, the native habitat, and other fun facts and Everglades history I bet you never knew or thought you'd want to know. And if you're looking to catch a glimpse of local wildlife including the ever popular Everglades alligator, there are lots of places you can do that too.
16. Cruise the Naples Tiki-style
For something completely unique and totally Tiki, try Naples' newest way to cruise with friends — Cruisin' Tikis. Imagine seeing Naples Bay and the Bonita inland bays from the comfort of your bar stool! These floating tiki bars set off from two locations and promise the best afternoon of fun in the sun. Grab the kids, BYOB or juice boxes, some snacks, and you're off.
The Naples Tiki launches from Three60 Market Restaurant on Bayview Drive on the south Trail, while the Bonita launch is from The Fish House Restaurant on Bonita Beach Road. Call to reserve a time for you or your group to cruise, tiki-style.
17. Dine Out in Naples
With over 700 restaurants in Naples alone, you'll never be at a loss for a meal to suit every mood! From the best breakfast in Naples to an elegant dinner on the beach, or casual fare to impressive vegan options, amazing seafood restaurants, or a relaxing most-of-the-afternoon Sunday brunch with friends, you'll find pretty much everything you're looking for.
18. Visit the Naples Zoo at Caribbean Gardens
The 44-acre Naples Zoo began as a tropical garden in 1919, and today this small city zoo has many native species along with other unique residents like giraffes, big cats, a giant anteater, and lemurs, or take a boat ride around Monkey Island.
19. Check Out the Street Art in Naples
If you're a fan of local street art when you travel, there are some interesting pieces to see all around Naples. Some of the coolest pieces are tucked in hidden spots all around the neighborhoods of Olde Naples. They make great photo ops and you can turn it into your very own street art pub crawl, since you'll find lots of good watering holes and cafes from morning til night in between.
20. Make Every Hour Happy!
It's Happy Hour. You're in paradise, and the nightlife in Naples is super fun! So go ahead and live a little. Practically every restaurant in town has great drink specials starting in the mid-afternoon into the evening, and live music to really set the perfect mood. Drink responsibily, and enjoy some of our favorite places for a cocktail.
---
Information above provided by
www.naplesfloridatravelguide.com