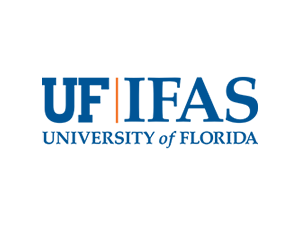 Recent Announcements
09/20/2022
Detailed agenda and Poster Directory are now available!
---
07/11/2022
The Call for Nominations for the Lifetime Achievement Award is now open!
---
05/27/2022
Registration for the conference is now open!
---
05/27/2022
Abstract submission is now available.
---
02/04/2022
Sponsorship Opportunities are now available. Become a sponsor and show your support!
---
11/08/2021
Browse the agenda-at-a-glance for a brief snapshot of the Cucurbitaceae 2022 schedule.
Airport & Travel Information
Nearest Airport
Most major airlines offer flights to Fort Myers/Southwest Florida International Airport (RSW) as well as charter/executive air service available to Naples Municipal Airport (APF):
Distance to Hotel: 40 minutes; 30 miles
---
Additional Airports
Distance to Hotel: 1 hour 43 minutes; 111 miles
Distance to Hotel: 2 hours 11 minutes; 125 miles
Distance to Hotel: 3 hours 41 minutes; 193 miles
Just Where is Naples, Florida?
Naples is situated on the edge of the Florida Everglades, 110 miles (180 km) west of Miami and Ft. Lauderdale and 150 miles (240 km) south of Tampa. The city is easily reached by air or by automobile. Most major domestic carriers and international airlines provide frequent service into Southwest Florida International Airport, just 40 minutes from the hotel, and shuttle service is available. There is frequent commuter service from Tampa, Miami, Orlando and Jacksonville to the Naples Airport, less than 10 miles (16 km) away.
---
Airport Transportation Options
If you are flying into the Southwest Florida International Airport (RSW) in Fort Myers, FL, there are several transportation options to get to the host hotel – the Naples Grande Beach Resort at 475 Seagate Drive, Naples, Florida, 34103.
Uber or Lyft
The estimated fare for a one-way ride between the airport and the hotel using Uber or Lyft is around $30-35. You have to download the Uber or Lyft app to use these services. To find your Uber or Lift driver, exit the terminal on the arrivals level (the lower level). This is where all Uber/Lyft driver-partners at RSW meet travelers for pickup. Note: You can tip directly from either app, which also emails you a receipt of payment.
For details about using Uber at RSW, click here: https://www.uber.com/airports/rsw/
For details about using Lyft at RSW, click here: https://www.lyft.com/rider/cities/fort-myers-fl
Taxi
Taxicabs are located outside of the baggage claim areas and are operated by MBA Airport Transportation. Please be aware that taxicabs may be more expensive than the price of Uber or Lyft at the airport. Reservations are not required. For information about on-demand taxi service at RSW, click here: https://www.flylcpa.com/taxirates/
Pre-arranged Taxis & Limousines
The Southwest Florida International Airport offers several approved companies to book pre-arranged transportation. More information can be found on their webpage here: https://www.flylcpa.com/othertrans /
You can also find information at this link: http://www.rswairportlimos.com/
---