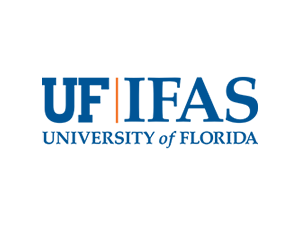 Recent Announcements
09/20/2022
Detailed agenda and Poster Directory are now available!
---
07/11/2022
The Call for Nominations for the Lifetime Achievement Award is now open!
---
05/27/2022
Registration for the conference is now open!
---
05/27/2022
Abstract submission is now available.
---
02/04/2022
Sponsorship Opportunities are now available. Become a sponsor and show your support!
---
11/08/2021
Browse the agenda-at-a-glance for a brief snapshot of the Cucurbitaceae 2022 schedule.
Post-Conference Overview
Cucurbitaceae 2022 conference was held in Naples, Florida from October 30 to November 2, 2022. The meeting brought together 142 scientists from 16 nations across four continents for in-depth exploration of new frontiers in cucurbit research and development. The meeting included 62 presentations in cucurbit R&D across six themed sessions, engaging discussion meetings, and a field tour of southwest Florida vegetable industry. It was refreshing to have in-person interaction with colleagues after a long time!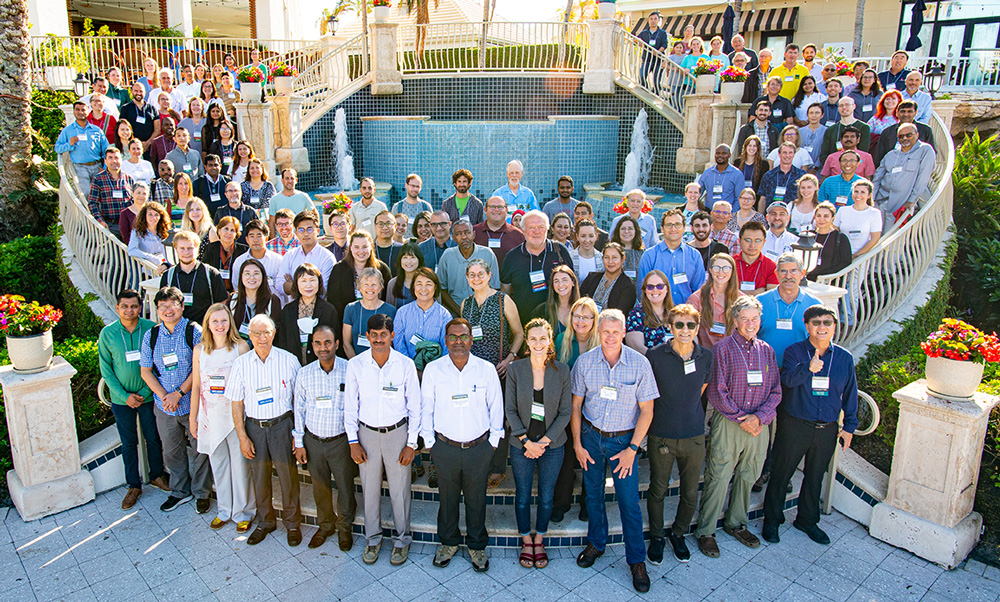 Thank you to our sponsors, committee members, volunteers, and to you all for making Cucurbitaceae 2022 a resounding success! We look forward to seeing you in Naples, Italy for the XIIIth EUCARPIA conference on cucurbit genetics and breeding in 2024!
---
Lifetime Achievement Award
Congratulations to Dr. Amnon Levi (USDA-ARS, Charleston) who received the Lifetime Achievement Award!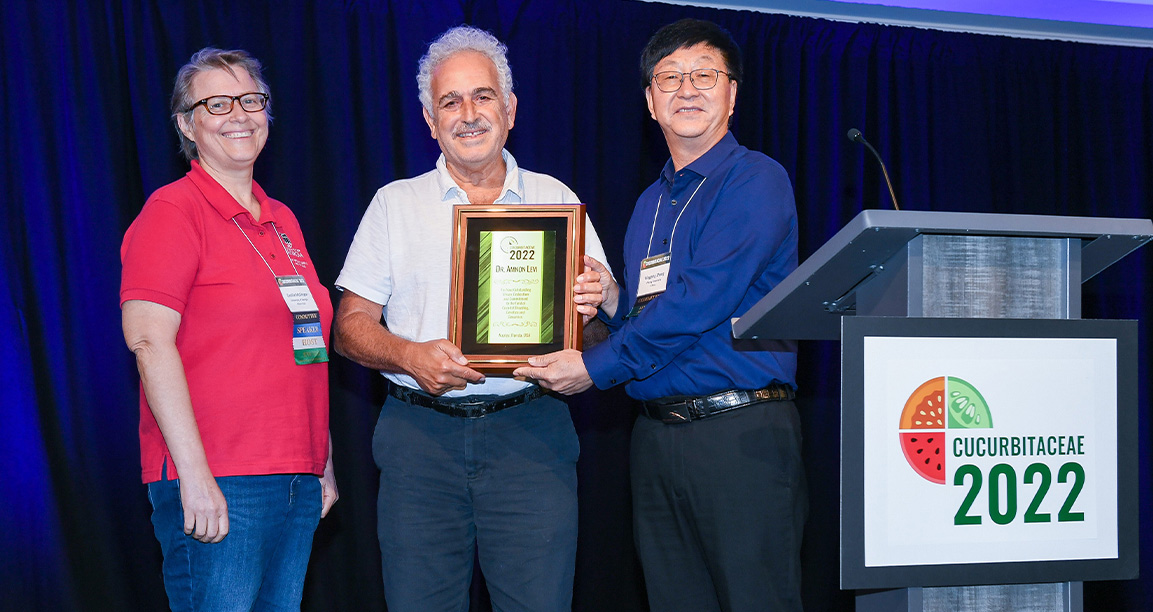 ---
On behalf of the organizing committee, we thank you for participating in Cucurbitaceae 2022!
---
Thank You to our Diamond Sponsors

---