Locus Animal Nutrition
Founded by probiotic experts, Locus Animal Nutrition™ (Locus AN) uses patented technology to create non-GMO, direct-fed microbial (DFM) feed additives aimed at maximizing feed efficiency and minimizing methane emissions in livestock. The unique approach enables rapid strain selection, deployment and scaling for use across the U.S. and eventually international markets for a global impact. Locus AN has partnered with leading researchers at UC Davis, Penn State and University of Florida to conduct in-vitro and in-vivo trials projecting a substantially positive impact on cattle productivity and on-farm sustainability.
Locus AN is led by CEO Chad Pawlak, who has a rich history of R&D in the livestock industry. The company gets its core scientific capabilities from its parent company, Locus Fermentation Solutions (Locus FS), a globally recognized green technology company driven by world-class scientists with a proven track record and more than 875 patents. To learn more, visit LocusAnimalNutrition.com.
---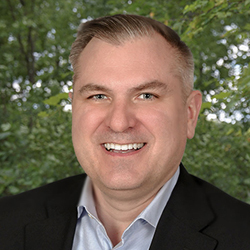 Contact Information
Chad Pawlak
CEO
Locus Animal Nutrition
Post-Conference Material