Meeting Site

The Sixth Florida Marine Mammal Health Conference is hosted at SeaWorld and will take place at the Ports of Call SeaWorld Meeting Site. Directions and other important information will be posted as the conference dates approach.
For more than 50 years, SeaWorld has been a leading theme park and entertainment company delivering personal, interactive and educational experiences that blend imagination with nature and enable their guests to celebrate, connect with and care for the natural world we share.
SeaWorld Facts:
SeaWorld inspires millions of people each year to celebrate, connect with and care for ocean animals.
SeaWorld uses the power of entertainment to engage guests in education and awareness of the world we share. Through up-close animal encounters, educational exhibits and innovative entertainment, guests leave with a heightened sensitivity to the world around them and an awareness of the plight of animals in the wild.
Because of places like SeaWorld, more people care about the ocean and the extraordinary animals that inhabit it. You can only care about what you know.
The world is filled with ocean advocates – teachers, scientists, and marine biologists – who credit the beginning of their lifelong love for marine mammals, and the desire to make a difference, to their first visit to a SeaWorld park.
SeaWorld is a global leader in animal husbandry, veterinary care, enrichment and animal welfare. We maintain world-class standards of care, state-of-the-art animal habitats, and a commitment to animal welfare that spans nearly 50 years.
SeaWorld is one of the world's foremost zoological organizations. Assuring the health and well-being of the animals in their zoological parks is a responsibility SeaWorld's skilled professionals take extremely seriously. The team's expertise and innovation have led to advances in the care of species in zoological facilities and in the conservation of wild populations.
SeaWorld is one of the world's most respected zoological institutions. We rescue, rehabilitate and return to the wild hundreds of wild animals every year, and commit millions of dollars annually to conservation and scientific research.
When a guest visits a SeaWorld park, they are helping to support the company's many programs that rescue and care for animals all over the world.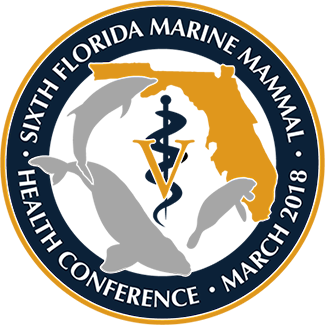 View Speaker Presentations View Abstract Compilation View Photo Album
Upcoming Deadlines
Hotel Reservation Deadline
March 5, 2018
Regular Registration Deadline
March 26, 2018