Host Hotel Information
The Sixth Florida Marine Mammal Health Conference will take place at the SeaWorld Ports of Call Meeting Space. Attendees will stay at the Host Hotel to take advantage of a discounted rate, more opportunities to network with fellow attendees, and a complimentary hot buffet breakfast each morning. See below for detailed information about the host hotel.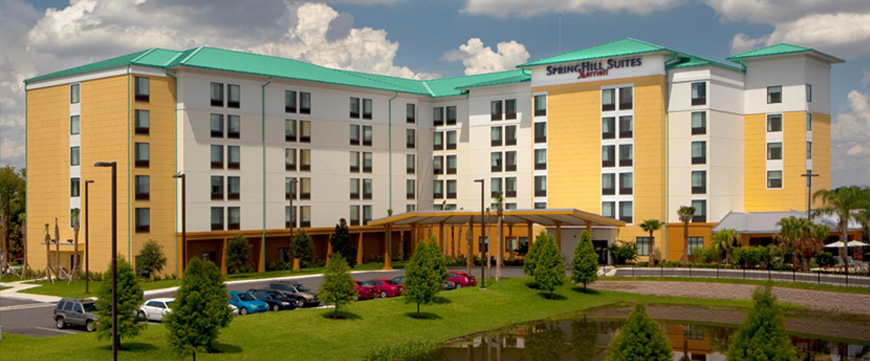 SpringHill Suites Orlando at SeaWorld®
10801 International Drive
Orlando, FL, 32821-6007 USA
PH: (407) 354-1176
View Website
Attendees of the 2018 Florida Marine Mammal Health Conference will stay at the beautiful SpringHill Suites Orlando at SeaWorld®, located minutes from the Meeting Site at SeaWorld in Orlando, Florida.
At the SpringHill Suites by Marriott, every room is a suite, with a microwave and a mini-fridge right in the comfort of your guest room.
In case you're bringing the family, the hotel offers free shuttle service throughout the day to SeaWorld, and a once-a-day shuttle to Universal Studios (shuttle reservations recommended).
The hotel offers complimentary parking for guests. It is located 11 miles west of Orlando International Airport (MCO). There is no hotel shuttle service from the airport. Estimated taxi fare between the airport and hotel is $41 USD.
Special Negotiated Group Rate
Stay at the host hotel for $124 per night plus applicable taxes. This rate includes a complimentary hot buffet breakfast each morning, complimentary in-room wireless internet, and fitness center access.
A limited number of rooms at the prevailing federal per diem rate, if lower than the rate quoted above, are available for federal employees. Please call the hotel to inquire.
To Make Your Reservation
To make your hotel reservation at the group rate, you may call 1-800-627-7468 and reference the Florida Marine Mammal Conference 2018 at the Springhill Suites Orlando at SeaWorld or click here to book online.
The above link may only be used to book your room over the conference dates. However, the group rate will be available 3 days prior to and 3 days following the conference, pending hotel availability. If you would like to add any additional nights to your stay, please call Lauren Cron at 407-354-1176 to check availability.
Group Reservation Cut-Off Date: March 5, 2018
The group rate is only valid until Monday, March 5th, 2018. Reservations may be accepted based on availability after this time, but the group rate will not be guaranteed. Please make your reservation as soon as possible to guarantee our negotiated rate as well as available space.
Check-in Time: 3:00pm | Check-out Time: 12noon
Suggested Customary Gratuities for Hotel Staff
Baggage Handling $5.00 per room, each way
Housekeeping $3.00 per room, per day
No porterage or maid gratuities will be included or automatically charged to your room; both are at your discretion.
Hotel Shipping Information
Shipping items to the hotel in advance of the conference? Click here for detailed shipping and receiving information for the SpringHill Suites Orlando at Sea World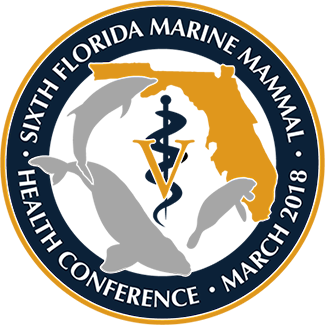 View Speaker Presentations View Abstract Compilation View Photo Album
Upcoming Deadlines
Hotel Reservation Deadline
March 5, 2018
Regular Registration Deadline
March 26, 2018