The deadline to submit an abstract has passed.
The program will consist of invited speakers, as well as oral and poster presentations selected from abstract submissions. We invite you to submit abstracts on all topics relevant to aquatic ecosystem health and your results and experiences. Please review the Program Topics, as these are the topics our Program Committee would especially like to encourage. However, accepted abstracts will not be limited to these topics.
Oral Presentations
Individual abstract submissions will be grouped topically to complete our thematic sessions. These sessions will be used to prepare the program agenda of scheduled presentations.
Poster Presentations
Posters will be on display throughout the conference in the Poster & Sponsor Display Room. This is the primary gathering spot where morning, mid-day, and afternoon refreshments will be served. The agenda also features a Poster Session in this room Wednesday afternoon. These networking functions maximize opportunities for interaction amongst presenters, colleagues, and sponsor representatives.
Registration Required to Participate
All participants including speakers, poster presenters, session chairs and moderators are required to register and pay the applicable registration fee to attend the conference.
Registration is scheduled to open in September and will include full participation in the conference: registration materials, an online book of abstracts, daily refreshments and lunches, Wednesday's Poster Session and Thursday's Social at Sea Life Aquarium.
Submission Deadline
If you wish to make an oral or poster presentation, please submit an abstract no later than January 5, 2018. Abstracts MUST be submitted ONLINE via this website. Abstract submitters will be notified by January 18, 2018 of their acceptance to the conference program and their designated presentation format.
Abstract Preparation and Formatting Instructions
Click the sample abstract linked below to access the pre-formatted template to prepare your abstract.
Abstracts may not exceed one page and should only be submitted as a Microsoft Word file.
Do not incorporate graphs or figures.
Only use standard "letter" paper size. Set margins at 1" on top, bottom and sides.
Use italics for scientific terms, subscript for scientific formulas and superscript for mathematic equations and affiliations.
List the senior author first and BOLD the presenting author's name.
Do not include professional titles for authors. For affiliations, do not include the mailing address or zip code.
For all other formatting, we recommend you use the abstract template provided.
When completing the online submission form, provide contact information for the presenting author only.
After you have successfully completed the steps above, a confirmation form will be generated confirming receipt of your abstract. Please keep a copy of this form on file for your records. If you do not receive a confirmation form, the submission did not go through. Check your JUNK FOLDER for an email from Kristin Zupancic. Sometimes servers re-direct emails to this folder.
For questions or to verify the status of your abstract, contact Kristin Zupancic at kzupancic@ufl.edu or 352-294-3582.
The deadline to submit an abstract has passed.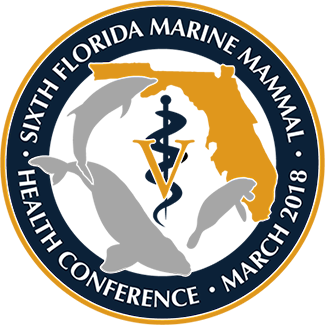 View Speaker Presentations View Abstract Compilation View Photo Album
Upcoming Deadlines
Hotel Reservation Deadline
March 5, 2018
Regular Registration Deadline
March 26, 2018