Hotel & Venue Information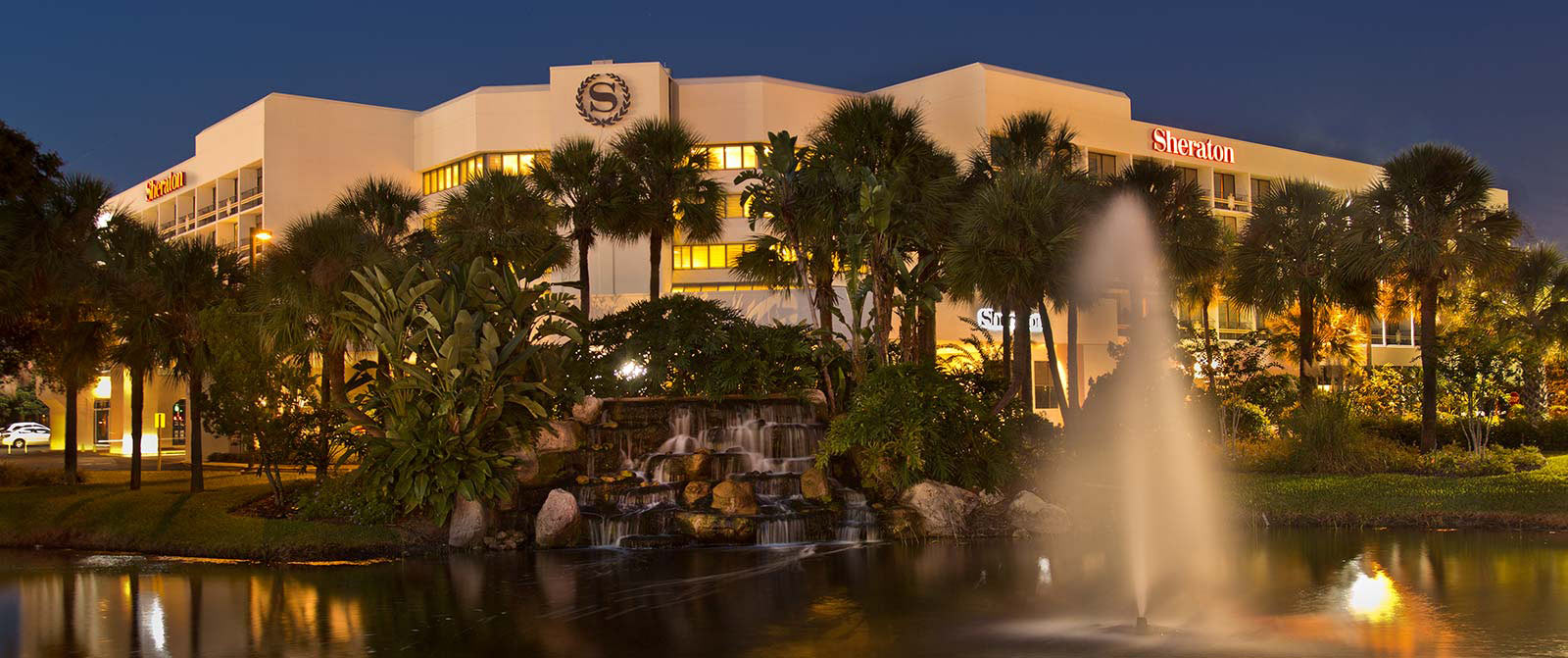 Sheraton Lake Buena Vista
12205 S Apopka Vineland Rd
Orlando, FL 32836 United States
1-407-550-1007 | Hotel Website
Click here for directions and a map of the hotel
The International Society of Bone Morphometry will be hosted at the beautiful Lake Buena Vista Resort in Orlando, FL. The property is conveniently located just 1/8 of a mile from some of Orlando's most exciting attractions and shopping venues.
---
Discounted Group Rate
Discounted Group Rate: $119 per night + taxes (currently 6.5%) with one or two people per room.
The rate being offered to attendees is exclusive and may not be used in conjunction with any advertised or unadvertised promotional specials existing or yet unreleased.
This discounted room rate is available three days prior and following the conference (based on hotel availability).
This is a discounted group rate and is net, non-commissionable if you are using a travel agent.
A deposit equal to one night's room & tax is required at the time of booking.
Hotel reservations must be cancelled no later than 72-hours prior to arrival to receive a refund.
---
Reservation Deadline
August 8, 2019
The hotel reservation deadline is six weeks prior to arrival, or August 8, 2019. Please be sure to make your hotel reservation before this date to assure a room in the host hotel at this greatly discounted room rate.
Guests are required to present a major credit card whose brand is accepted by the hotel at check-in.
Check-in is 3:00pm and check-out is 12:00pm. (The hotel will arrange for baggage storage if you arrive earlier than 3:00pm or will remain at the hotel later than 12:00pm on your day of departure.)
---
Reservation Instructions
Click on the "Book Your Hotel Room" button below to be transferred to the ISBM group online reservation form.
Attendees must use this group online reservation form in order to receive benefits negotiated just for ISBM, including:
Discounted self-parking ($7 per day) | Valet parking ($17.00 per day) plus tax
FREE wireless internet access in guest rooms
Waived resort fee (a savings of $23.95 per day)
Please Note: When making your hotel reservation using the online booking form linked below, you will see a resort fee is listed on the hotel reservation form. According to the hotel, this is because the form is a standard application and resort fee verbiage cannot be removed from the national system. However, the hotel has contractually agreed to waive the resort fee for all ISBM guests, and they have guaranteed the fee will not be added to your bill. We encourage you to verify the charge is not on your hotel folio at the time of check-out, just to be doubly sure. Should you have any questions about your hotel reservation, you may contact the hotel directly at 407-550-1007.
---
Suggested Customary Gratuities for Hotel Staff
Baggage Handling: $5.00 per room, each way
Housekeeping: $3.00 per room, per day
Room Deliveries: $3.00 per room