Overflow Accommodations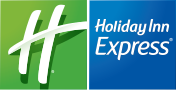 Holiday Inn Express St. Augustine North
2300 State Road 16 | St. Augustine, FL 32084
Phone: (904) 824-5151 | Visit Website
Be sure to make your reservation at the overflow block at the Holiday In Express St. Augustine North so you will be with other WDA 2018 attendees!
The rate is $109 for weekday reservations and $125 for those reservations made on Friday and Saturday nights. Complimentary WIFI, overnight parking and breakfast will be provided.
To make your reservation, call 1-800-HOLIDAY and provide the group code UOF.
Click here for directions from the Holiday Inn Express St. Augustine North to the Renaissance World Golf Village. Please visit the Holiday Inn Express website for more information about the hotel.
Important Dates
Conference T-Shirt Preorder deadline – July 1
Regular Registration deadline – July 2
Platinum Sponsors