New Dates!
April 25-27, 2021
J. Wayne Reitz Union
University of Florida
Gainesville, FL
We are proud to share that the Conference on Applied Statistics in Agriculture and Natural Resources has received the Green-Level Certification: the highest level of effort taken toward sustainability!
Invited Speakers
Workshop Leader & Keynote Speaker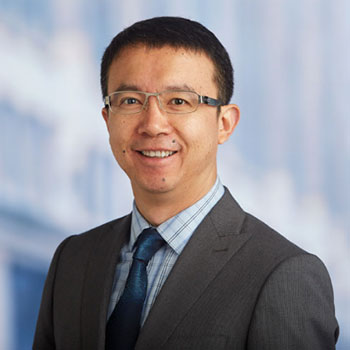 Director of Advanced Statistical Methods
SAS Institute Inc.
Dr. Fang Chen is Director of Advanced Statistical Methods at SAS Institute Inc. Among his responsibilities are development of Bayesian analysis software and the MCMC procedure. He also oversees software development in various mixed models, nonlinear models, causal inferences, survival analysis, Bayesian hierarchical models, and discrete choice models. Before joining SAS, he received his PhD in statistics from Carnegie Mellon University.
Lead-off Speakers
Click on any of the images or names below to read more about that speaker and their topic.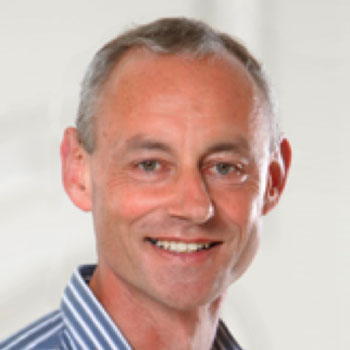 University of Hohenheim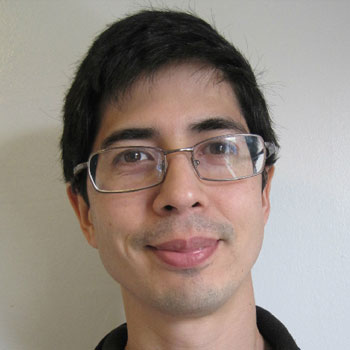 University of Florida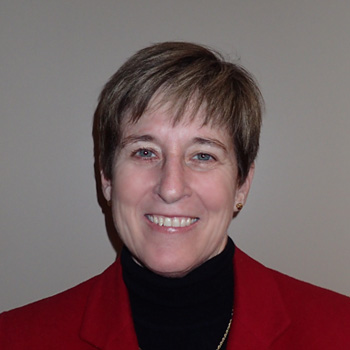 USDA-NASS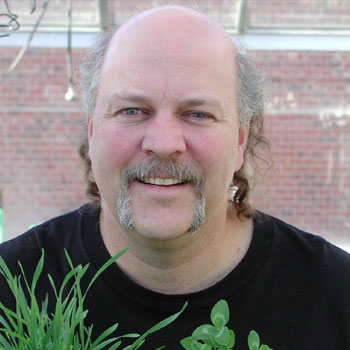 Michael Casler
Dairy Forage Research Center, USDA-ARS
Using long-term Databases to Inform Decisions Regarding field-based Research Designs
Field-based agronomic and genetic research is a decision-based process. Many decisions are required to design, conduct, analyze, and complete any field experiment. Researchers who have access to long-term databases, either from their own long-term efforts or inherited from a predecessor, have access to a wealth of data that can inform future decisions to optimize field-based designs. Spreadsheet software can be used to keep a running record of simple and valuable information from field studies: (1) basic trial information, such as plot size, trial dimensions, and other descriptors and (2) simple statistical data that can be obtained from ANOVA output. These data can then be used to estimate the relative efficiencies of blocking and spatial analysis, but their greatest utility derives from meta-analyses over the long-term. Predictions of optimal plot size, block size, and number of replicates will be highly variable over time and space, but there may be enough consistency to allow generalizations to be made, as will be demonstrated in a case study of perennial grasses over a 38-yr time period. These generalizations can be used to design more efficient and effective field experiments for future research efforts.
---
Speaker Biography
Michael Casler is Research Geneticist with the USDA-ARS Dairy Forage Research Center in Madison, WI. His research is focused on perennial grass breeding and genetics, including forage and bioenergy applications. He taught advanced experimental design and statistical data analysis for 35 years at the University of Wisconsin and as workshops at many other universities.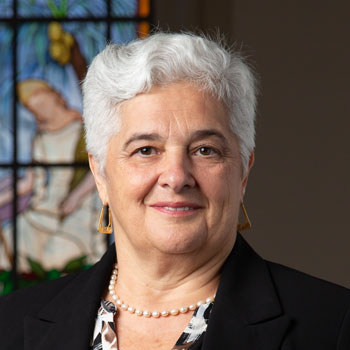 Clarice G. B. Demétrio
Department of Exact Sciences, University of São Paulo
An Extended Approach to Modeling Repeated, Overdispersed Data, Using Normal and Conjugate Random Effects
Non-Gaussian outcomes are often modeled using members of the so-called exponential family. Notorious members are the Bernoulli model for binary data, leading to logistic regression, and the Poisson model for count data, leading to Poisson regression. The family in general, is at the same time convenient since mathematically elegant, but in need of extension since often somewhat restrictive. Two of the main reasons for extending this family are (1) the occurrence of overdispersion, meaning that the variability in the data is not adequately described by the models, which often exhibit a prescribed mean-variance link (Hinde and Demétrio 1998, Computational Statistics and Data Analysis 27, 151-170), and (2) the accommodation of hierarchical structure in the data, stemming from clustering in the data which, in turn, may result from repeatedly measuring the outcome, for various members of the same family, etc. (Molenberghs and Verbeke 2005, Models for Discrete Longitudinal Data, Springer). The first issue is dealt with through a variety of overdispersion models, such as, for example, the beta-binomial model for grouped binary data and the negative-binomial model for counts. Clustering is often accommodated through the inclusion of random subject-specific effects. Though not always, one conventionally assumes such random effects to be normally distributed. While both of these phenomena may occur simultaneously, models combining them are uncommon. This talk presents a broad class of generalized linear models accommodating overdispersion and clustering through two separate sets of random effects (Molenberghs, Verbeke and Demétrio 2007, LIDA, 13, 513-531; Molenberghs et al, 2010, Statistical Science, 25: 325–347, Vangeneugden et al, 2011, Journal of Applied Statistics, 38: 215-232; Molenberghs, Verbeke and Demétrio 2017, SORT, 41:191:254). We place particular emphasis on so-called conjugate random effects at the level of the mean for the first aspect and normal random effects embedded within the linear predictor for the second aspect, even though our family is more general. The binary, count, and time-to-event cases are given particular emphasis. Apart from model formulation, we present an overview of estimation methods, and then settle for maximum likelihood estimation with analytic-numerical integration. Implications for the derivation of marginal correlations functions are discussed. The methodology is applied to some real repeated, overdispersed data.
---
Speaker Biography
Clarice G. B. Demétrio is a Professor of Experimental Statistics at the Department of Exact Sciences at Escola Superior de Agricultura "Luiz de Queiroz", University of São Paulo, Brazil. She has a BS in Agronomy, Masters and PhD in Applied Statistics in Agriculture from the University of São Paulo, and a Post-Doctoral training at the Mathematics Department, Imperial College of Science and Technology, London, England. She also has a Doctor Honoris Causa from Hasselt University, Belgium. Clarice teaches undergraduate and graduate level courses and has research projects dealing with Statistics in Agriculture. She has published papers on various topics including generalized linear models and extensions as well as mixed models applied to Agriculture. She got the "Herman Callaert Leadership Award in Biostatistical Education", Center for Statistics, Hasselt University, Diepenbeek, Belgium in 2006; the award "Best Contributed Paper from a Special Circumstance for the Americas", during the IBC2008, in 2008, Dublin, Ireland; the "Premio Anual del Proyecto Juárez Lincoln Marti", in 2009 and the "Rob Kempton Award for Outstanding Contribution to the Development of Biometry in the Developing World", IBC2010, in 2010. Clarice has served as President of the International Biometric Society during the 2012-2013 term.
Philip Dixon
Department of Statistics, Iowa State University
Where do Bayesian Methods fit in an Applied Statistician's Toolbox?
I will illustrate some agricultural and biological problems where Bayesian methods contribute to or distract an analysis. These include estimating the probability that an agricultural innovation will increase farmer profitability, estimating when a stored seed lot no longer has sufficient germinability, analyzing partially matched binomial data, and using model averaging to estimate the impact of an oil spill.
---
Speaker Biography
Philip Dixon is a Professor in the Department of Statistics at Iowa State University. His favorite research is developing and evaluating statistical methods to answer interesting biological questions. He prefers working with ecologists, wildlife biologists, agronomists, and animal scientists, where he can see what is being measured. A lot of this work is collaborative. The themes are using likelihood inference in non-standard situations and using computer-intensive methods. Some of the current projects are understanding foundational issues in the analysis of agronomic data, especially from repeated experiments, using telemetry to estimate butterfly locations, modeling physical activity data, and developing model-based visualizations of species composition data.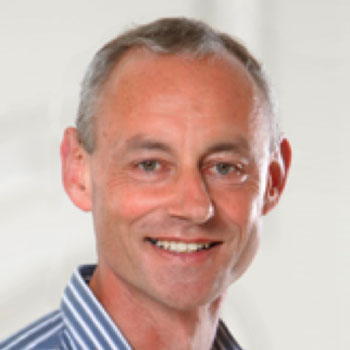 Hans-Peter Piepho
Professor of Biostatistics, University of Hohenheim
A Coefficient of Determination (R2) for Generalized Linear Mixed Models
Extensions of linear models are very commonly used in the analysis of biological data. Whereas goodness of fit measures such as the coefficient of determination (R2) or the adjusted R2 are well established for linear models, it is not obvious how such measures should be defined for generalized linear and mixed models. There are by now several proposals, but no consensus has yet emerged as to the best unified approach in these settings. In particular, it is an open question how to best account for heteroscedasticity and for covariance among observations present in residual error or induced by random effects. This paper proposes a new approach that addresses this issue and is universally applicable for arbitrary variance-covariance structures including spatial models and repeated measures. It is exemplified using three biological examples.
---
Speaker Biography
Hans-Peter Piepho was appointed Professor of Biostatistics at the University of Hohenheim, Stuttgart, Germany in 2001. He has been working as an applied statistician in agricultural research for almost 30 years. His main interests are related to statistical procedures as needed in plant genetics, plant breeding and cultivar testing. Recent interests include marker-assisted breeding (genomic prediction), estimation of heritability, spatial methods for field trials, and experimental design for various applications including RNAseq, two-phase experiments, and series of experiments.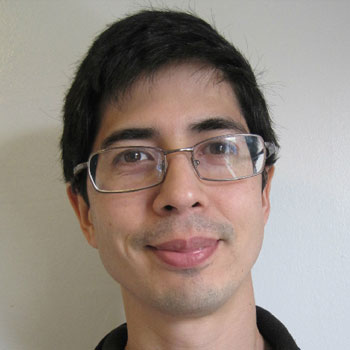 Denis Valle
School of Forest Resources and Conservation, University of Florida
Clustering in Environmental and Ecological Applications: Innovations for Bayesian Mixture and Mixed-membership Models
The goal is to talk about a range of Bayesian models that we have worked with (e.g., stochastic block models, species archetype models, Latent Dirichlet Allocation) and improvements we have made (e.g., through the use of priors widely used in nonparametric Bayes and different likelihoods), with a focus on highly multivariate environmental and ecological data.
---
Speaker Biography
Denis Valle is a quantitative scientist broadly interested in problems in developing countries and Bayesian models. He is currently an assistant professor at the School of Forest Resources and Conservation (University of Florida). His work has focused predominantly in developing next-generation models for highly multivariate biodiversity data (e.g., the Latent Dirichlet Allocation model), determining the impact of large-scale anthropogenic stressors in the Amazon region (e.g., using copula models to predict the river hydrology impacts associated with large hydroelectric dams), and developing models and decision support tools for malaria prevention and control.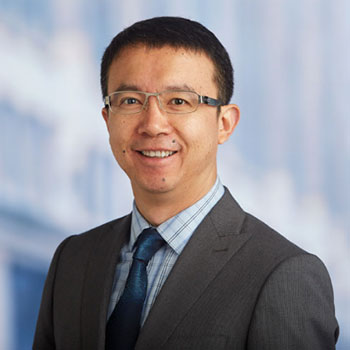 Fang Chen
Director of Advanced Statistical Methods, SAS Institute Inc.
Practical Bayesian Data Analysis
This one-day workshop emphasizes the practical aspect of performing Bayesian analysis. The objectives are to familiarize statistical programmers and practitioners with the essentials of Bayesian computing, and to equip them with computational tools through a series of worked-out examples that demonstrate sound practices for a variety of statistical models and Bayesian concepts. The workshop takes a topic-driven approach that introduces Bayesian simulation, analysis, and illustrates the Bayesian treatment of a wide range of statistical models using SAS software with code explained in detail. This workshop will:
review the fundamentals of Bayesian methods (general paradigm, prior distributions, inferences, multilevel/hierarchical models, and so on)
cover simulation algorithms (such as MCMC, Metropolis and Hamiltonian Monte Carlo) and convergence diagnostics
introduce two SAS procedures for Bayesian computation

PROC MCMC for general model building and exploration
PROC BGLIMM for generalized linear mixed-effects models

present Bayesian treatment of various statistical topics, including regression models, multilevel hierarchical models, missing data analysis, model assessment, and predictions. Application areas will focus in agriculture and natural resources, although deviations from this should be expected, given the nature of the presented case studies and examples.
Attendees should have a background equivalent to an M.S. in applied statistics. Previous exposure to Bayesian methods and software is useful but not necessary. The tutorial is based on SAS/STAT® 15.1. There will be no live or hands-on demo, and attendees do not need to bring laptops with SAS pre-installed.
---
Speaker Biography
Dr. Fang Chen is Director of Advanced Statistical Methods at SAS Institute Inc. Among his responsibilities are development of Bayesian analysis software and the MCMC procedure. He also oversees software development in various mixed models, nonlinear models, causal inferences, survival analysis, Bayesian hierarchical models, and discrete choice models. Before joining SAS, he received his PhD in statistics from Carnegie Mellon University.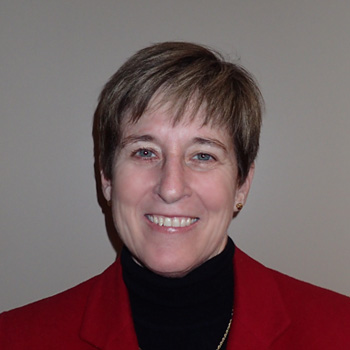 Linda J. Young
Chief Mathematical Statistician & Director of Research and Development
USDA's National Agricultural Statistics Service
Using All Available Data to Produce Official Estimates: Insights from an Illinois Pilot Study
In early March of 2019, the USDA's National Agricultural Statistics Service (NASS) conducted the March intentions survey in which farmers are asked what crops they have planted or intend to plant and the amount of land to be planted to each crop. Heavy rains in parts of the nation prevented farmers from planting their fields at the times originally intended. As a consequence, when NASS released its official estimates of planted and intended acreage at the end of March, it received negative feedback because many data users thought that the estimates were too high. Based on this experience, the USDA Under Secretary for Research, Economics, and Education asked NASS to develop an improved approach that would incorporate high resolution satellite imagery within a broader effort to revise its estimation procedures. In response, NASS proposed revising its approach to producing official estimates of planted acres and predictions of yield. NASS currently relies primarily on its survey estimates, and remote sensing, administrative data, weather data, etc. are used to inform the estimates and predictions. The proposed approach begins with all available non-survey data and then uses the survey data to adjust the estimates and predictions. A pilot study is being conducted in Illinois to provide estimates of planted acres and predictions of yield beginning in late March, which is the time estimates of planted acres are currently released. The relative value of 3-meter, 10-meter, and 30-meter satellite imagery for producing precise estimates is being explored. Another objective is to produce estimates and predictions on a finer time scale, such as weekly or biweekly. All methods being used are scalable to the national level. In this presentation, the methods and early results from the pilot study will be presented. The successes and lessons learned will be explored.
---
Speaker Biography
Dr. Linda J. Young is Chief Mathematical Statistician and Director of Research and Development of USDA's National Agricultural Statistics Service. She oversees efforts to continually improve the methodology underpinning the Agency's collection and dissemination of data on every facet of U.S. agriculture. Prior to joining NASS, Dr. Young served on the faculties of three land grant universities: Oklahoma State University, University of Nebraska, and the University of Florida. She has three books and more than 100 publications in over 50 different journals, constituting a mixture of statistics and subject-matter journals. A major component of her work has been collaborative with researchers in the agricultural, ecological, and environmental sciences. Her recent research has focused on linking disparate data sets and the subsequent analysis of these data using spatial statistical methods. She has been the editor of the Journal of Agricultural, Biological and Environmental Statistics. Dr. Young has served in a broad range of offices within the professional statistical societies, including President of the Eastern North American Region of the International Biometric Society, Vice-President of the American Statistical Association, Chair of the Committee of Presidents of Statistical Societies, and member of the National Institute of Statistical Science's Board of Directors. Dr. Young is a fellow of the American Statistical Association (ASA), a fellow of the American Association for the Advancement of Science (AAAS), and an elected member of the International Statistical Institute (ISI).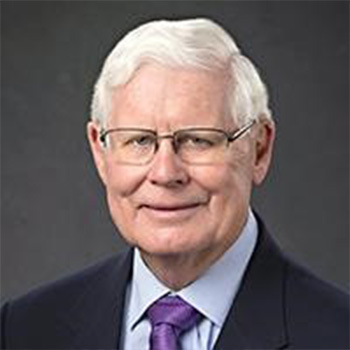 George A. Milliken
Emeritus Professor of Statistics, Kansas State University

Challenges in Establishing Bioequivalence when Small Values are Good: An example using coccidiosis scoring
The most widely used system for coccidial monitoring is the Johnson and Reid Scoring System. Using this system, lesion scores, noted from one to four (zero for a normal appearance of the intestine), are assigned for each of the five coccidial species likely to induce lesions in chickens. Various therapies have been developed to reduce lesion scores with the goal to reduce the lesion scores to Zero. Some companies have developed therapies (called the pioneer) to control the lesions, where the average lesion is zero or close to zero. A company that develops a generic copy of an approved therapy can gain approval by showing that the generic is bioequivalent to the pioneer. The bioequivalence criteria consist of constructing a 90% confidence interval about the ratio of means (mean of generic/mean of pioneer) and the confidence limits must be within 0.80 to 1.25. If the mean of the pioneer is close to zero and the mean of the generic is close to zero, the confidence interval can be very wide (because of dividing by zero) making it almost impossible to show bioequivalence. A transformation on the lesion scores is constructed so that one can show bioequivalence when in fact the two therapies are bioequivalent. An example will be used to demonstrate the process. This method can be used with other scoring systems when Zero corresponds to the best value.
---
Speaker Biography
George A. Milliken, PhD, is an emeritus professor of statistics at Kansas State University, where he taught for 38 years, and owner of a consulting business that helps researchers with study design, analysis, and reporting. His professional research emphases include linear and nonlinear mixed models and complex study design. He has used SAS software since 1974 and has extensive experience with design and analysis of experiments using mixed models and relying on the SAS GLM, MIXED, GLIMMIX, and NLMIXED procedures. He is a Fellow of the American Statistical Association and a highly cited author of numerous articles in journals of statistics. Dr. Milliken is a coauthor of the three-volume Analysis of Messy Data series—Volume 1: Designed Experiments ; Volume 2: Nonreplicated Experiments ; Volume 3: Analysis of Covariance . In 2016 he received the Dixon Award for Excellence in Statistical Consulting from the American Statistical Association. Dr. Milliken completed his PhD at Colorado State University.
Code of Conduct
We are dedicated to providing a harassment-free experience for everyone, regardless of gender, gender identity and expression, age, sexual orientation, disability, physical appearance, body size, race, ethnicity, religion (or lack thereof), or technology choices. We do not tolerate harassment of participants in any form. Suggestive statements, sexual inuendo, or offensive remarks are not appropriate during any activity, including during talks, poster sessions, workshops, social functions, after hours parties, or via Twitter or other online media. Participants asked to stop any harassing behavior are expected to comply immediately. Those violating these rules may be sanctioned or expelled without a refund at the discretion of the organizers. If you are being harassed, notice that someone else is being harassed, or have any other concerns about participant behavior, please notify the organizers immediately.