Presenter Biographies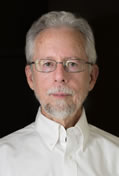 Keynote: David Fann (retired), Florida Sea Grant

David Fann is a sort–of–retired research geographer with Florida Sea Grant, specializing in recreational boating and waterway management. He participated in projects including regional waterway management systems, boater characterization studies, boating ordinance geodatabase creation, and historical coastal data rescue and preservation. His roles included management of data collection teams, GIS analysis, and cartography. He produced map–based "navigational, historical and environmental perspective" waterway guides for St. Augustine, the Jupiter Inlet District, and Charlotte County and co-wrote A Historical Geography of Southwest Florida Waterways, Volumes 1 and 2. A lifelong sailor and fisherman, David participated in field data collection whenever possible! David taught GIS in Research for the University of Florida geography department, and he continues as instructor in Florida Sea Grant's twice-yearly workshop, "Introductory Training in GIS for Natural Resource Managers." In his first life, David was a technical writer/editor in the aerospace industry. At UF he earned the BS (technical journalism) and MS (geography).
---
Dan Adams, Landing Studio

Dan Adams is a founding partner of Landing Studio. Landing Studio is an architecture, design, and research practice whose work negotiates the intersection of large scale global infrastructure in urban environments. Since 2005, Landing Studio has developed projects with port facilities and transit infrastructure entities in Boston and New York through the design of headquarters buildings, port infrastructure, demolition plans, shared industrial/public park landscapes, light installations, festivals, museum exhibitions, and industrial/community operations agreements. Research includes the study of port facilities, ocean transport, mining operations, and industrial ecologies around the world.
---
Adesola (Tola) Adeyemo, The Baldwin Group for the NOAA Office for Coastal Management

Adesola (Tola) Adeyemo is a Geospatial Analyst with The Baldwin Group @ the NOAA Office for Coastal Management. Her work at NOAA's Office for Coastal Management primarily focuses on the creation, maintenance and management of socioeconomic datasets, specifically economic data that describe six economic sectors dependent on the oceans and Great Lakes. She has over 7 years of experience applying geospatial solutions and capabilities to addressing scalable planning and environmental management issues. She earned her Master's degree in GIS and Environmental Resource Management from Southern Illinois University and her Bachelor's degree in Political Science for Loyola University Chicago.
https://www.linkedin.com/in/tolaadeyemo
---
Jeffrey Adkins, I.M. Systems Group for the NOAA Office for Coastal Management

Mr. Adkins is an economist with the I.M. Systems Group (IMSG) on contract to NOAA's Office for Coastal Management (OCM) in Charleston, South Carolina. He promotes the use of economics by state and local government and other managers of our nation's coastal resources. His areas of interest include the economics of natural disasters, ocean economics, market and non-market values, and assessing the return on public investments. Jeff is the lead economist for NOAA's Economics: National Ocean Watch (ENOW) data that provide time-series data for six economic sectors that depend on the oceans and Great Lakes. He is also leading efforts to improve the accuracy and consistency of disaster loss estimates produced by the National Oceanic and Atmospheric Administration. He has a Bachelor of Business Administration in Economics from Marshall University and a Master's of Science degree in Economic Geography from Southern Illinois University.
https://www.linkedin.com/in/jefferyadkins
---
Thomas Ankersen, University of Florida Levin College of Law

Thomas T. Ankersen is a legal skills professor at the University of Florida Levin College of Law where he directs the Conservation Clinic, the College's experiential learning program in environmental and land use law. Ankersen also serves as Florida Sea Grant's statewide legal specialist. Through this facility he is able to train the next generation of marine and coastal policy professionals, while providing legal and policy extension services to marine and coastal stakeholders. Ankersen also directs the College's Costa Rica Study abroad program and a marine and coastal policy field course in South Florida and the Bahamas. He has published extensively in the area of applied marine and coastal law and policy. More information can be found about these programs at:
http://www.law.ufl.edu/academics/clinics/conservation-clinic
---
Ann Avary, NW Center of Excellence for Marine Manufacturing & Technology

Ann Avary serves as Director of the NW Center of Excellence for Marine Manufacturing & Technology for Washington State: a repository of best practices, new and emerging technologies and skills standards; working directly with business, industry, government and the educational system. In that capacity, Avary has led four statewide maritime workforce studies, developed and maintains a statewide training resource guide highlighting industry specific education and training programs in the state, and is currently chair of the Marine League of Schools – a national consortium of marine technology education providers. Avary has led the formation of Washington Maritime, a statewide group of educators, industry, ports and community stakeholders, for the purpose of leveraging scarce resources to provide enhanced support for workforce training to meet the growing demands of the maritime industries. Avary holds a Bachelor of Arts degree in Economics.
---
Carrie Backman, Washington State University

Carrie Backman is the director for Washington State University Extension in Wahkiakum County, and specializes in community and economic development, and coordinates the Wahkiakum County Marine Resource Committee (MRC).
---
Sebastian M. Belle, Maine Aquaculture Association

Sebastian Belle began his career as a commercial fisherman in the Alaskan crab and East coast offshore lobster fisheries. Currently, Mr. Belle is the Executive Director of the Maine Aquaculture Association (MAA), a private non-profit association representing Maine shellfish and finfish growers. Prior to joining the Maine Aquaculture Association, Mr. Belle was the Maine state aquaculture coordinator, working for the Maine Department of Marine Resources. In addition to his role as the Executive Director for the Maine Aquaculture Association, Mr. Belle is President of Econ-Aqua an international consulting firm specializing in project development, farm management, financial due diligence, and risk analysis and control. Mr. Belle has served as operations manager for commercial tuna and Atlantic salmon farming companies and as a technical consultant on over 20 major commercial aquaculture ventures for investment groups from Europe and North and South America. In addition to his commercial experience, Mr. Belle was project manager of the Bluefin Tuna Research Project at the New England Aquarium in Boston and managed a commercial scale aquaculture research and development farm in Norway. Mr. Belle holds degrees in fisheries biology and agriculture.
E-mail: futureseas@aol.com
---
Joshua Berger, Washington Maritime Federation

Joshua Berger serves as Coordinator of the Washington Maritime Federation representing a unified voice of Washington state's maritime industry. Joshua directs a consensus based decision-making process of the state's leading maritime businesses, associations, ports, labor and economic development organizations. He implements a communications plan, engages with elected officials and provides a conduit of information to and from the breadth of the industry. Joshua has worked on everything from tall ships to tug boats has proven abilities as a skilled and passionate professional mariner, community development facilitator and advocate for a sustainable maritime industry. Earning a Master's Degree from Antioch University in Seattle, he has been awarded a number of fellowships and accolades. Additionally, Joshua is the Chairman of Sail Training International's Working Group on Environmental Protection and Sustainability; Board of Directors for Sound Experience aboard the schooner Adventuress, and served as Vice President of the Port Townsend Marine Trades Association.
---
Alex Braud, South Carolina Sea Grant Consortium

Alex Braud is a graduate student intern at the South Carolina Sea Grant Consortium. He is currently pursuing his Masters in Environmental Studies and his Masters in Public Administration with an Urban Planning certificate at the College of Charleston. His efforts at Sea Grant begin with his role in utilizing geospatial techniques towards creating valuable maps and data for decision makers and the public, but his interests in resiliency has put him in a much more societal setting beyond his computer. Alex has been involved in the resiliency of the coastal South Carolina Working Waterfronts, the Folly Beach Beachfront Management Plan, as well as interned with the National Academy of Sciences Resilient America Roundtable Charleston group. Alex graduated from Louisiana State University with a B.S. in Geography with a minor in Oceanography & Coastal Sciences and a B.A. in Disaster Science & Management with a minor in Business Administration.
---
Jennifer Calabria, Clemson University

Jennifer Calabria is a graduate student at Clemson University currently pursuing her PhD in Parks, Recreation & Tourism Management. Her research focuses on local food system networks, in both coastal and inland locations. In her parallel life, Jennifer works in real estate and economic development in the Upstate of South Carolina, helping to transform legacy textile properties and mill villages into vibrant communities with thriving economies.
https://www.linkedin.com/pub/jennifer-calabria/97/2b2/404
---
Richard Clime, CEI

Richard Clime, CEI's Fisheries and Aquaculture Specialist guides business development services and financing products in support of fisheries and aquaculture businesses. He also preserves critical commercial fishing access properties (now totaling 28) in natural resource dependent communities for Maine's Working Waterfront Access Protection Program. Recent activities include the development of a plan to augment the National Fish and Wildlife Foundation's grant-making with a national conservation financing fund for fisheries, and instructing fishermen in shellfish aquaculture business techniques for resiliency in the face of rapid climate change in the Gulf of Maine. Dick owned and operated a commercial oyster farm for 31 years, and co-founded the Maine Aquaculture [Trade] Association and the Maine Aquaculture Innovation [R&D] Center. He has a B.A. from Cornell University and a Masters degree in Oceanography from the University of Maine.
http://www.ceimaine.org/contact/staff-directory/name/dick-clime/
---
Hugh Cowperthwaite, Coastal Enterprises, Inc

Hugh Cowperthwaite is the Fisheries Project Director at CEI (Coastal Enterprises, Inc.) in Portland, Maine. At CEI Hugh is responsible for CEI's Fisheries and Waterfront programs, which involve coordinating lending, business counseling and technical assistance with commercial fishermen, shellfish growers and waterfront businesses that maintain commercial fishing access. He helped launch and administer the Maine Working Waterfront Access Protection Program a $7.75 million state bond funded program to preserve important commercial fishing access properties along the Maine coast. Other recent work includes studying the distribution of Maine seafood and helping to connect seafood with New England wide "food hubs". Hugh is engaged in state, regional, and national working waterfront and commercial fisheries networks to help foster investment into the sector. Hugh is a member of the Maine Technology Institute's Aquaculture and Marine Technology Board, the Maine Fishermen's Forum Board and the National Working Waterfront Network.
http://www.ceimaine.org/
https://www.linkedin.com/pub/hugh-cowperthwaite/99/71/400
---
Mark Crosley, Florida Inland Navigation District

Mark Crosley is the Executive Director of the Florida Inland Navigation District (FIND), the state agency that performs the functions of the "local sponsor" of the Atlantic Intracoastal Waterway project in Florida, and provides all lands required for the navigation project including rights of way and lands for the management of dredged materials removed from the waterway channel during dredging activities. Mark has worked for the Florida Inland Navigation District since 1999, and became the Executive Director in 2013. Prior to joining FIND, he worked for local governments along the Intracoastal Waterway. Mark is also the current chair of the Atlantic Intracoastal Waterway Association. He received his Bachelors of Science degree from Mary Washington College, and his Masters of Science degree from the Florida Institute of Technology. For more information about the Florida Inland Navigation District, please visit our webiste.
---
Spencer Crowley, Akerman LLP

Spencer Crowley's practice focuses on large scale land use and environmental permitting matters, including zoning, growth management, urban development, transportation, sovereignty submerged lands, coastal regulation, marina permitting, wetlands, and water resources. He has worked with the Governor's Commission for a Sustainable South Florida, the South Florida Water Management District, and Duke University's Wetlands Center in the Florida Everglades. He has assisted clients in the land use permitting of major projects such as the Babcock Ranch, Midtown Miami, Village at Gulfstream Park, Miami World Center and Brickell City Centre. In addition to his private practice, Spencer has served on several waterfront boards. In 2008, County Commissioner Carlos Gimenez appointed Spencer to the committee charged with reviewing and recommending changes to Miami-Dade County's Manatee Protection Plan. In 2007, Spencer was appointed to serve as Miami-Dade County Commissioner for the Florida Inland Navigational District, and he was reappointed for an additional 4-year term by Governor Rick Scott in 2012. In 2005, Miami Mayor Manny Diaz appointed Spencer to the City of Miami's Waterfront Advisory Board where he served as chair. Spencer holds an undergraduate degree from Duke University, a Masters degree from the University of Miami's Rosenstiel School of Marine and Atmospheric Sciences, and JD and MBA from the University of Florida where he served on the Florida Law Review and the Environmental Moot Court team.
---
Penny Dalton, Washington Sea Grant

Penny has served as Washington Sea Grant's director since 2005. In this capacity, she has overseen the organization's expansion into new research and outreach areas including social science and ocean acidification. Prior to her appointment at Washington Sea Grant, Penny was vice president of the Consortium for Oceanographic Research and Education, where she was involved in efforts to strengthen ocean science and policy. From 1999 to 2001, she oversaw nationwide management of living marine resources as assistant administrator for fisheries at NOAA and head of the National Marine Fisheries Service. Penny was a staff member on the U.S. Senate Committee on Commerce, Science, and Transportation for 13 years and directed the Democratic staff of the Oceans and Fisheries subcommittee and the Science, Technology, and Space subcommittee. She holds a bachelor's degree in biology from Dickinson College and a master's in marine-estuarine-environmental science from the University of Maryland.
---
Jamie Doyle, Oregon Sea Grant

Jamie Doyle is a Sea Grant Extension Agent based in Coos Bay, Oregon. She works on a variety of projects that help educate coastal residents on local and state-wide marine/coastal issues. Her recent projects include developing a working waterfronts tour/app, Watershed Education for youth, the Coastal Master Naturalist program, planning an annual conference "State of the Coast", and researching alternative seafood marketing approaches. Jamie has a background in marine policy and education/outreach. Prior to Sea Grant, Jamie worked for NOAA in international affairs.
---
Robert Doyle, SmithGroupJJR

Robert Doyle, PLA, is a principal landscape architect at SmithGroupJJR in Ann Arbor Michigan. He has 30 years' experience in the planning and design of complex, multi-faceted, waterfront, parks and recreation and brownfield redevelopment projects for public, institutional and private sector clients. Bob is also one of the firm's leading public facilitators. Bob is currently leading the design and development of a new public pier in Traverse City, Michigan. When complete, the pier will serve as a major destination and tourist attraction with access to deeper freshwater fishing and enhanced access to Lake Michigan. Previous work includes Port Huron Michigan's Blue Water Riverwalk, a series of projects along the St. Clair River playing a role in the city's urban waterfront revitalization; William G. Milliken State Park and Harbor, Michigan's first urban state park, in Detroit, Michigan; and a public park, boater facilities and waterfront promenade in Sheboygan, Wisconsin.
---
Dennis W. Ducsik (retired), Massachusetts Office of Coastal Zone Management

Dennis Ducsik holds a doctorate in environmental policy from MIT, where his longstanding commitment to coastal management began with publication of Shoreline for the Public (MIT Press; 1974). After serving for nine years on the faculty of Clark University in Worcester, MA, Dr. Ducsik joined the Massachusetts Office of Coastal Zone Management where he served for 27 years as the Tidelands Policy Coordinator. There, he had primary responsibility for programs that preserve and enhance access to the coastal shoreline for both water-dependent businesses and public recreation, within the legal framework known as the Public Trust Doctrine. He co-authored regulations governing permitting of shoreland development within the state's urbanized harbors, and was principal author of companion state regulations governing approval of municipal harbor plans and establishment of protected Designated Port Areas. At present Dr. Ducsik serves as an Advisor to the Outreach and Education Committee of the National Working Waterfronts Network.
---
Alfredo Escanio, Florida Fish and Wildlife Conservation Commission

Alfredo was born in Havana, Cuba in 1974 and migrated with his family to Florida at the age of eight. He grew up in Miami-Dade County where he completed a high school and college education. He's been married for 16 years to Yhovanna Escanio and they have three beautiful daughters (Katherine, Angelina and Gabriella Escanio). In 1998, Alfredo began a career as a State Law Enforcement Officer with the Department of Environmental Protection (DEP), Florida Marine Patrol. DEP subsequently merged with the Game and Fresh Water Fish Commission, creating the Florida Fish and Wildlife Conservation Commission (FWC) that we have today. As a patrol officer, Alfredo served as a Field Training Officer, Honor Guard member and Special Operations Group member. The pinnacle of his time as an Officer came when he was nominated as Officer of the Year for his area. He then began growth through the supervisory ranks first as a Patrol Lieutenant, Investigations Lieutenant, Captain and was appointed Regional Commander (Major) of the South Region Bravo on December 25, 2009. Alfredo is a member of several law enforcement organizations to include the Florida Police Chiefs Association (FPCA), The Miami-Dade County Association of Chiefs of Police (MDCACP) and the State Law Enforcement Chiefs Association (SLECA).
---
Nicole Faghin, Washington Sea Grant

Nicole Faghin is a Coastal Management Specialist with Washington Sea Grant based at the University of Washington in Seattle. Nicole's education, outreach and research focuses on social, economic and environmental shoreline planning efforts including working waterfronts. She is on the executive committee of the National Working Waterfronts Network and edits the quarterly newsletter for the organization. She is also involved in developing programs to encourage soft shoreline alternatives to bulkheads and coastal climate adaptation issues facing the planning community in Washington State. Nicole holds a Masters in City Planning from MIT and a law degree from Northeastern University.
---
Mark Farley, Oregon Sea Grant

Mark Farley (PI) is the Exhibit and Technologies developer for Oregon Sea Grant and Manager of the Cyberlab at Oregon State University's Hatfield Marine Science Center (HMSC). Prior to coming to Oregon Sea Grant in 2009, he was VP of Development for Pathworks, Inc, an interactive media development company who built training and education products. In his position with Oregon Sea Grant he is responsible for technology initiatives, exhibit development, and programs and products integrating Free-Choice Learning theory and practice. He has extensive experience with partnership development, fundraising, strategic planning and grant management.
---
Virginia Fay, Assistant Regional Administrator, National Oceanic and Atmospheric Agency, National Marine Fisheries Service, Habitat Conservation Division, Southeast Regional Office
---
Elizabeth (Liz) Fly, South Carolina Sea Grant Consortium; Carolinas Integrated Sciences & Assessments

Dr. Elizabeth (Liz) Fly is the coastal climate extension specialist for the South Carolina Sea Grant Consortium and the Carolinas Integrated Sciences and Assessments program at the University of South Carolina. Liz provides science-based climate information to coastal communities, resource managers, and interest groups in South Carolina and the region, as well as contributes to research motivated by community needs and provides hands-on operational and technical support for coastal climate issues. Liz received her Ph.D. in 2012 from the University of South Carolina, studying the impacts of climate change on the distribution and productivity of coastal marine communities. She spent a year in Washington D.C. as a Knauss Marine Policy Fellow, working jointly in NOAA's Climate Program Office and the U.S. Global Change Research Program on the National Climate Assessment before moving to Charleston, SC.
www.scseagrant.org
www.cisa.sc.edu
---
Victoria Foster, U.S. Fish and Wildlife Service (FWS)

Victoria Foster, U.S. Fish and Wildlife Service (FWS), is the Chief of Staff to the State Supervisor for Ecological Services in Florida. A biologist with the FWS since 2007, she also spent 4 years overseeing the Conservation Planning Assistance (i.e., Section 7 regulatory) team in the South Florida Ecological Services Office. Prior to FWS, she did environmental regulatory work in Florida with both Florida DEP and the U.S. EPA.
---
Barbara Garrity-Blake, Coastal Voices

Barbara Garrity-Blake is a cultural anthropologist and co-producer (with Susan West) of the oral history project Coastal Voices (www.carolinacoastalvoices.com). She has served on numerous boards and committees pertaining to fisheries management and the protection of working waterfronts, including the National Working Waterfront Network. She teaches marine fisheries policy and global fisheries conflicts at the Duke Marine Laboratory in Beaufort, North Carolina.
---
Joseph Gellings, AICP, Senior Planner, Seaport Environmental & Planning Programs, Port of Seattle

Joseph brings seasoned experience in land use regulations and stakeholder outreach to his planning projects at the Port. Projects have included a facility planning process for Fishermen's Terminal and developing a master plan for 70 acres of habitat restoration along the Lower Duwamish Waterway. Joseph frequently tracks City of Seattle land use projects to advocate for land use schemes that advance Port of Seattle interests.
---
Kristen Grant, Maine Sea Grant

In 1999, Kristen Grant began her work as Southern Maine Marine Extension Associate with Maine Sea Grant. Thematically, Kristen's work relates to Sustainable Coastal Community Development, including a range of activities to build the capacity of coastal communities to plan and adapt for their future. A focus of her work is on addressing coastal access and waterfront development issues, and engaging community stakeholders. She is among the founding steering committee members of the National Working Waterfront Network, and co-chair of the Network's Outreach and Education Committee. To this work, Kristen brings a Master of Science degree focused on Environmental Education, and has extensive background in outreach education and community development.
http://www.seagrant.umaine.edu/staff/kristen-grant
---
W. Thomas Hawkins, University of Florida Levin College of Law

W. Thomas Hawkins practices law with W. Thomas Hawkins, PA and is the Executive Director of Florida Defenders of the Environment, Inc. From 2008 to 2014, Hawkins served as City Commissioner of Gainesville, Florida. He has taught courses in land use law at the University of Florida's Levin College of Law and College of Design, Construction and Planning. Hawkins holds a Doctor of Law from the Emory University School of Law and a Master of Science with a major in Real Estate from the University of Florida Hough Graduate School of Business.
---
Joy Hazell, Florida Sea Grant

Joy Hazell is a UF/IFAS Extension faculty member and is currently the Sea Grant Extension Agent in Lee County. Joy plans, develops, implements and evaluates comprehensive needs based marine and natural resource educational programs that focus on marine fisheries, boating and habitat issues. She facilitates issue based programs through workshops, conferences, and electronic media for various audiences. She holds an undergraduate degree in Marine and Freshwater Biology from the University of New Hampshire and a graduate degree in Marine Affairs and Policy from the University of Miami. Joy started her career as a Peace Corps Volunteer in the Central African Republic teaching high school biology. Most recently she was the Coastal Training Specialist at Rookery Bay National Estuarine Research Reserve with a focus on providing professional decision makers the knowledge and tools to address coastal resource issues.
http://www.flseagrant.org/
---
Rob Holmes, Department of Landscape Architecture, University of Florida

Rob Holmes is an Assistant Professor of Landscape Architecture at the University of Florida. His work explores new modes of design and planning in light of reciprocal relationships between contemporary urbanization, infrastructural networks, and large-scale anthropogenic landscape change. Currently, the primary loci for these investigations are the "Four Coasts" project, an examination of the anthropogenic manipulation of sediments in four coastal regions of North America with the Dredge Research Collaborative (co-founded by Holmes), and design research on hydrological control infrastructures in south Florida, supported by the Graham Foundation for Advanced Studies in the Fine Arts. Prior to joining the University of Florida, he practiced landscape architecture with Michael Vergason Landscape Architects and taught in Virginia, Louisiana, and Ohio.
www.dcp.ufl.edu/landscape
---
Sheila Hoogeboom, Director of Business & Credit Programs at the Community Development Partnership (CDP)

Sheila manages the CDP's Business & Credit Programs, including a Micro Loan Fund, Business Development services and a Winter Farmers' Market. Since 2011, she has led the CDP's collaboration with the Cape Cod Commercial Fishermen's Alliance in the management of the Cape Cod Fisheries Trust (CCFT). The CDP's role in the CCFT is permit bank management, quota allocation and business support. Sheila and her staff have worked one-on-one with dozens of fishermen to improve their business practices. Sheila was also the lead on the creation of three new loan funds specifically for Cape Cod fishermen. She has over 20 years of experience, assisting hundreds of small businesses sustain and grow their operations.

---
Barry Hurt, Owner, Placida Gold Aquafarms, LLC

Owner of Placida Gold Aquafarms, LLC in Placida, Florida and Lakeland, Florida. Founded in 2001, the company farms both mercenaria mercenaria (hard clams), and macrocallista nimbosa (sunray venus clams), in the Charlotte Harbor area of Florida. The shellfish dealer operation is located in Lakeland, Florida. Barry is currently the Vice Chairman of the Florida Aquaculture Association and serves as the Aquaculture at Large representative on the Aquaculture Review Council as an Industry resource for the Florida Department of Agriculture and Division of Aquaculture.
---
Samantha Islam, University of South Alabama

Dr. Islam is an Associate Professor of Civil Engineering at the University of South Alabama. Dr. Islam has applied a variety of econometric methods to engineering problems, including transportation economics and travel behavior. Her research has provided a basis for local taxation for financing road safety improvements as a public good. A recently completed project provided an economic assessment of dredging operations in Mobile Bay and sustainable management of dredged material.
http://www.southalabama.edu/engineering/civil/facultyislam.html
---
Kaety Jacobson, Oregon Sea Grant

Kaety Jacobson is a Marine Fisheries Extension Faculty Member with Oregon Sea Grant. She also serves as the County Leader for the OSU Extension Service in Lincoln, County Oregon. She has worked with fishing communities on the West Coast over the past 12 years on a variety of issues including marine spatial planning, cooperative research, sea safety, and working waterfronts. Kaety is an experienced facilitator is an often used to help foster dialogue in controversial marine and coastal issues or to help build relationships between stakeholder groups. Her experience in working waterfronts has focused around resolving conflict in mixed use spaces and educating community leaders and visitors about what happens on "that other part of the bayfront".
---
Gary Klein, Florida Fish and Wildlife Conservation Commission

Captain Gary Klein works for the Florida Fish and Wildlife Conservation Commission's (FWC) Division of Law Enforcement and is responsible for the Waterway Management team. He has served in this capacity for 18 months. Previously, he served as a field Captain responsible for FWC's law enforcement operations in Nassau, Duval, Clay, Bradford and Baker Counties for seven years. With more than 22 years of fish, wildlife and boating law enforcement experience, his current professional role includes oversight of Florida's waterway management efforts. This includes coordinating with other state, local and federal agencies on boating restricted areas, participating in the development of state and federal boating-related legislation, and consensus-building with a wide variety of stakeholders. Prior to joining the FWC, Captain Klein obtained a Bachelor's degree in Political Science from the University of North Carolina—Chapel Hill. While serving as an Officer with FWC, Captain Klein completed law school at Florida State University. He then served as a prosecutor in the 4th Judicial Circuit. Originally from the Outer Banks of North Carolina, Gary has now lived in Florida for the last 25 years.
---
Lauren Land, Louisiana Sea Grant College Program

Lauren Land is the Sustainability Coordinator for the Louisiana Sea Grant College Program. She conducts research and outreach to coastal communities related to hazard resilience along the waterfront, primarily focusing on ports and waterways. She is passionate about small-scale community resilience to natural hazards and the implications for disaster management policies to encourage proactive measures for preparedness. She believes that the relationship between communities and universities, through Extension, is one of the most successful mechanisms to develop knowledge and share information to achieve resilience at various spatial and temporal scales. Lauren earned her B.S. from the University of Maryland at College Park and her M.S. from LSU. In 2011, she was a Knauss Marine Policy Fellow in the National Sea Grant Office. Lauren is also working towards a PhD in Geography and Anthropology at LSU.
---
Lewis L. Lawrence, Middle Peninsula Planning District Commission

Lewis L. Lawrence serves as the Executive Director for the Middle Peninsula Planning District Commission (MPPDC) as well as Secretary and lead planner for the Middle Peninsula Chesapeake Bay Public Access Authority (PAA) For the Middle Peninsula Planning District Commission: Lewie coordinates and oversees all agency planning activities for the Middle Peninsula Planning District Commission. These include: policy analysis, agency budgeting, environmental, economic, land use, social assistance, and transportation planning areas. Lewie is agency lead for research, review and analysis of federal, state and local regulations and policies.
For the Middle Peninsula Chesapeake Bay Public Access Authority: Lewie coordinates planning and administrative affairs for the Authority. The PAA is a unique special purpose political subdivision enabled by the Virginia General Assembly to address public water access issues across the Middle Peninsula The PAA has established itself as a regional, state and national leader in addressing public access issues.
http://www.virginiacoastalaccess.net
---
Brenda Leonard, Florida Department of Environmental Protection

Brenda Leonard represents the Florida Department of Environmental Protection's Office of Sustainable Initiatives. She has been managing Florida's Clean Marina Program, Clean Vessel Act Program and Clean Boating Partnership for over 10 years. These voluntary, non-regulatory programs are partnership driven, criteria and incentive based pollution prevention programs for marinas, boatyards, retailers, and boaters. The goal of the Clean Vessel Act program is Clean Water through clean boating practices that include pumping out. Florida marinas have installed an extensive number of pumpouts throughout the state to service the growing number of recreational vessels wishing to use the equipment. The Clean Boating Partnership offers technical and compliance assistance, mentoring, grant workshops, environmental Best Management Practices, checklists, extensive web resources, and designation as a clean facility. Clean facilities are good environmental stewards and leaders in their communities in protecting the environment.
http://www.dep.state.fl.us/cleanmarina/
http://www.dep.state.fl.us/cleanmarina/CVA/default.htm
---
Ed Lewandowski, Delaware Sea Grant

Ed Lewandowski is a Coastal Communities Development Specialist with Delaware Sea Grant and coordinates the University of Delaware's Sustainable Coastal Communities Initiative, a position he has held since October 2011. He is responsible for providing oversight and management for a variety of initiatives, including community-level land use planning, working waterfronts preservation and enhancement, economic development, open space protection, and marine recreation and tourism projects. Prior to joining the University, Ed spent 13 years with the non-profit Delaware Inland Bays National Estuary Program, serving his final seven years with the organization as its Executive Director. He holds a Master's degree in Organizational Leadership and obtained his undergraduate degree in Marine Biology. Ed has been appointed to a number of public commissions and councils including the Delaware Nutrient Management Commission, the Delaware Natural Areas Advisory Council, the Delaware Association of Professional Engineers, and the Town of Bridgeville Planning Commission.
http://www.scc.udel.edu/
---
Mike Liffmann, NOAA, National Sea Grant Office

Mike Liffmann is NOAA Sea Grant's Extension Leader and Program Officer for the Alaska, Georgia, Guam, Hawaii, Michigan, MIT, Oregon, University of South California, California, and Woods Hole Sea Grant Programs. Mike has been with the National Sea Grant Office since 2007. Prior to that, Mike worked with the Louisiana Sea Grant College Program (LSG) administered by LSU in Baton Rouge. He started working with LSG in 1984 and between 2002 and 2007 served as its Associate Executive Director. In that capacity, he provided leadership and program direction to the program's primary outreach components, i.e., Sea Grant Extension, Marine Education, and Communications and assisted in planning and proposal preparation processes. He has a M.A. (Regional and Latin American Economics) from LSU in 1971 and a B.S. (Economics) from Lamar University in 1969.
---
Joe Lucente, Ohio Sea Grant College Program

Joe Lucente is an Assistant Professor and Extension Educator in Community and Economic Development with The Ohio State University Extension/Ohio Sea Grant College Program. He is responsible for research, education, and technology transfer of information concerning Lake Erie and the Great Lakes. His main responsibilities include developing and conducting an outreach education program on leadership development and capacity building, business retention and expansion, and related issues designed to improve the economic and environmental climate of the Lake Erie watershed. Joe obtained a Masters of Public Administration degree from the University of Akron in 1995. He received his Bachelor of Science from Youngstown State University in 1994 with a major in Criminal Justice and minor in Political Science. Joe's previous experience included economic development positions in county and city government, as well as a major non-profit organization in northwest Ohio. Joe obtained the status of Certified Consultant in Business Retention and Expansion in June 2002 through Business Retention and Expansion International.
http://comdev.osu.edu/people/joe-lucente
---
Ryck Lydecker, BoatU.S.

Ryck Lydecker retired from the Boat Owners Association of The United States (BoatU.S.) at the end of 2013 but continues the affiliation as Contributing Editor to BoatUS Magazine. During 18 years there he held dual responsibilities as Assistant Vice President of Government Affairs and Associate Editor in the association's Publications Department. Prior to that he served in similar capacity with the Motorcycle Industry Council. His career in communications and public affairs began with Minnesota Sea Grant followed by Washington, DC assignments in NOAA Public Affairs and in the Office of Sea Grant. In 2007 he conceived and co-chaired the first National Working Waterfronts and Waterways Symposium in a BoatU.S. partnership with the Virginia Sea Grant Extension Program. He also has served on the Virginia Sea Grant External Advisory Committee.
---
Bill Mahan, Florida Sea Grant

Bill Mahan is the Florida Sea Grant - UF IFAS Extension Bay County, Emerald Coast Boating & Waterways Extension Agent. The primary focus areas of his Extension program have been: collecting anchorage data for the FL Emerald Coast Region (Bay – Escambia County); developing anchorage evaluation criteria; coordinating the design and programming of a new generation web-based anchorage guide based on Google-maps technology for Florida Sea Grant; educating boat owners/operators about pending and current state and federal boating & anchorage regulations; teaching safe boating classes to youth and adult audiences; working with boating area industry representatives to identify boating issues; and recruiting members & coordinating the Bay County Derelict Vessel Workgroup. Additionally, he creates and distributes informational products to promote and educate marine and coastal resource user groups about environmental stewardship; responsible fishing and boating practices.
---
Alan May, Palm Beach County Sheriff's Office Marine Enforcement Unit

Lieutenant Alan May is the Commanding Officer of the Palm Beach County Sheriff's Office (PBSO) Marine Enforcement Unit. Lt. May has been working for PBSO since 1987 after beginning his law enforcement career with the New York City Police Department. His prior assignments include Patrol Operations, Investigations, Homeland Security at Palm Beach International Airport and two assignments with the Training Bureau. He is a certified law enforcement instructor and instructor-trainer in numerous disciplines. Lt. May has a Bachelor's degree in Business Administration from Northeastern University and earned a Masters of Public Administration from Florida Atlantic University (FAU). He is an honors graduate of the Southern Police Institute's Administrative Officers Course (103rd AOC). Lt. May is currently an adjunct professor at FAU. He is married with one adult son.
---
Justin D. McBride, West Coast Inland Navigation District

Justin McBride received his Bachelor of Science in Environmental Geography, Biophysical Systems from the University of Iowa and a Masters of Environmental Management from International College in Naples, FL. Justin began his career with the US Army Corps of Engineers working at projects in Iowa and Florida. For the past 15 years Justin has worked for the Lee County Division of Natural Resources - Marine Program as Sr. Environmental Specialist and Coastal Project Manager. Justin recently transitioned into the position of Executive Director of West Coast Inland Navigation District. The WCIND is a multi-county special taxing body, covering Manatee, Sarasota, Charlotte, and Lee counties, encompassing over 1.5 million people. The district plays a pivotal role in the waterway projects that promote safe navigation from the "Open Water" of the Gulf of Mexico or the Gulf Intracoastal Waterway (GIWW) to the systems of secondary waterways and supports boating, fishing, and navigation-oriented projects.
www.wcind.net
---
Jennifer McCann, URI Coastal Resources Center and RI Sea Grant

Jennifer McCann is the Director of U.S. Coastal Programs at the URI Coastal Resources Center and the Director of Extension Programs for the RI Sea Grant. McCann leads research and is designing trainings and workshops for an international effort to build the capacity of coastal management practitioners. She also serves as URI's lead for facilitating the comprehensive update of the RI Ocean Special Area Management Plan (Ocean SAMP). McCann served as a principal lead for the development of the Ocean SAMP and led the national effort to develop monitoring protocols and modeling tools for improved management of offshore renewable energy. Jennifer continues to participate in statewide efforts for improved shellfish management and to minimize the impacts of coastal erosion and inundation. Jennifer was a winner of the DOI's Partners in Conservation Awards (2014) as well as the Outstanding Outreach Achievement Award from the Northeast Regional Sea Grant Consortium (2013).
http://www.crc.uri.edu/contacts_page/jen-mccann/
---
Brenton McCloskey, University of Maryland

Brenton McCloskey is a Research Associate at the Environmental Finance Center at the University of Maryland where he works with communities to build and advance innovative financing programs to help offset the financial burden of implementing watershed-wide initiatives. He currently coordinates and implements the Center's Environmental Financing Boot Camps – trainings and workshops specifically designed for local governments and non-profits to advance their knowledge of environmental finance and sustainability issues. Additionally, Mr. McCloskey is the lead for Sustainable Finance International (EFI) - a partnership between the University of Maryland and Syracuse University to expand and advance their sustainability models to an international scale. Prior to joining the Environmental Finance Center, he served as Associate Director of Restoration Finance and Policy at the Maryland Department of Natural Resources where he helped to build the Watershed Assistance Collaborative – a program dedicated to leveraging partnerships and technical assistance to help local governments implement environmental initiatives. Mr. McCloskey has a master's degree in environmental science and policy from Johns Hopkins University in Baltimore, Maryland and a bachelor's degree in environmental studies from Slippery Rock University in Pennsylvania.
http://efc.umd.edu/staff.html
https://www.linkedin.com/pub/brenton-mccloskey/96/2a1/276
---
Ruby Moon, Oregon Sea Grant

Ruby Moon is a Marine Fisheries Extension agent with Oregon Sea Grant. She is from a multigenerational fishing family. She works coast-wide with a variety of stakeholder groups on fishery related issues, from sea safety to regulation dissemination. Her program focus is on improving access to local fish. She brings the consumer interested in buying the freshest, highest quality seafood to the fishermen trying to sell their catch from the deck of their vessel. She educates consumers on what to look for when purchasing seafood and teaches community workshops on seafood preservation. Ruby also works in collaboration with Oregon's Clean Vessel Act, educating recreational fishermen and the general public about the location of and how to use the facilities available.
---
Kelie Moore, Georgia Department of Natural Resources' Coastal Resources Division

Kelie Moore is the Federal Consistency Coordinator for Georgia Department of Natural Resources' Coastal Resources Division's Coastal Management Program. The mission of the Georgia Coastal Management Program is to balance economic development in the coastal zone with preservation of natural, environmental, historic, archeological and recreational resources for the benefit of Georgia's present and future generations. The role of federal consistency is to require that federal actions that affect any land or water use or natural resource of the coastal zone are carried out in a manner which is consistent with State environmental laws. With a Master's Degree in Marine Affairs and Policy, she has worked with the U.S. Army Corps of Engineers over the past 20 years to address shoaling issues and environmentally acceptable alternatives for disposal of fine-grained dredge material where the Atlantic Intracoastal Waterway traverses over 100 miles through the largest expanse of saltmarsh remaining on the Atlantic coast.
http://coastalgadnr.org/msp/fed
---
Richard Moore, Florida Fish and Wildlife Conservation Commission

Major Richard Moore works for the Florida Fish and Wildlife Conservation Commission's Division of Law Enforcement as the manager of the Boating and Waterways Section. He has served as Florida's Boating Law Administrator since 2002. With more than 25 years of fish, wildlife and boating law enforcement experience, his current professional role includes oversight of Florida's boating safety, boating access and waterway management efforts. This includes coordinating with other state, local and federal agencies on boating restricted areas and boating enforcement issues, participating in the development of state and federal boating-related legislation, and consensus-building with a wide variety of stakeholders. Richard is also actively involved with the National Association of State Boating Law Administrators (NASBLA), is serving his fourth appointment to the National Boating Safety Advisory Council (NBSAC) and is the Chair of the National Safe Boating Council (NSBC). Richard is a native Floridian from the Tampa area.
---
Bill Needelman, City of Portland, Office of the Waterfront Coordinator

In December of 2013, the City of Portland, hired Maine Bill Needelman, AICP, as the City's first Waterfront Coordinator. Prior to taking on the new position, Bill worked for 14 years with the City's Planning and Urban Development Department. While with the City, he has worked with numerous waterfront planning initiatives ranging from small development permits to neighborhood-scaled master plans. Signature projects in Bill's portfolio include the Eastern Waterfront Master Plan, infrastructure planning for Ocean Gateway international marine passenger terminal, redevelopment planning for the city-owned Maine State Pier, mixed-use policy and zoning development for the Central Waterfront, Sustainable Portland, and sea level rise adaptation. A significant percentage of Bill's municipal planning career has concentrated on balancing working waterfront preservation with the realities created by struggling marine economies on Portland's largely privately owned waterfront. A frequent speaker at local, regional, and national waterfront policy and planning events, Bill is a consistent spokesperson for Portland's unique approach to mixed use planning in a marine industrial and tourism centered waterfront. Bill has a B.S. in Geology from Boston College and a M.S. in Community Planning and Development from the Muskie School at the University of Southern Maine. A life-long Portland resident, Bill and his family have deep roots in the City of Portland and the islands of Casco Bay.
---
Dennis Nixon, Rhode Island Sea Grant Program

Professor of Marine Affairs Dennis Nixon has served as the Director of the Rhode Island Sea Grant Program since July 2013. In that role, he leads a multi-million dollar research and education program devoted to using scientific knowledge to improve the management of Rhode Island's coastal waters. Prior to that, he served for four years as the Associate Dean for Research and Administration at the Graduate School of Oceanography and the previous 8 years as the Associate Dean of Academic Affairs at the College of the Environment and Life Sciences, both at the University of Rhode Island. He has been a member of the faculty for 38 years, teaching courses in the areas of marine and coastal law. Professor Nixon earned his Bachelor's degree in history at Xavier University, his law degree at the University of Cincinnati, and a Master of Marine Affairs at the University of Rhode Island.
---
Sarah Orlando, Ohio Sea Grant

Sarah Orlando is an Extension Educator with Ohio Sea Grant based in the Ohio Department of Natural Resources' Office of Coastal Management in Sandusky. She is the program manager for the Ohio Clean Marinas and Clean Boaters programs – voluntary, incentive-based programs to help maintain and improve Lake Erie water quality while preserving the economic activity and viability of the marine trades industry. Her primary responsibilities include conducting applied research and education programs regarding Clean Marinas, Clean Boaters, non-point source Lake Erie water quality, and other Lake Erie issues. Sarah also coordinates the Ohio Shrink-Wrap Recycling Program, a cost effective, eco-friendly alternative to disposing of shrink-wrap for Lake Erie marinas and boaters.
http://ohioseagrant.osu.edu/archive/outreach/extension/sorlando/
www.linkedin.com/in/sarahorlandole
---
Robbin Peach, Massachusetts Port Authority's first Program Manager for Resiliency

Ms. Robbin Peach is Massachusetts Port Authority's first Program Manager of Resiliency. Ms. Peach managed Massport's award-winning Disaster Infrastructure Resiliency Plan focused on risks associated with extreme weather events and climate change. She manages the ongoing challenge of implementing capital and operational improvements to make Massport's Logan and Maritime assets more resilient to future Super storms and extreme weather events. She regularly collaborates with State, regional, and intermodal transportation agencies around resiliency. Ms. Peach has over 35 years of experience as a landscape architect and urban planner, a high-engagement philanthropy executive, and an academic and "policy wonk" - providing strategic advice to government, foundations, not-for-profits, private consulting firms, and institutions of higher education. She holds an MPA from Harvard Kennedy School and a Masters in Landscape Design from the Conway School.
---
Brad Pickel, Atlantic Intracoastal Waterway Association

Brad Pickel is the Executive Director of the Atlantic Intracoastal Waterway Association, a non-profit, membership organization dedicated to the health and maintenance of the Atlantic Intracoastal Waterway. Brad is a coastal scientist with more than 15 years of experience working on coastal management and waterway resource projects throughout the southeastern United States. Brad worked for a local government in Florida for over seven years prior to starting his own company, Seahaven Consulting, in 2007. Mr. Pickel is also on the Board of Directors for the National Waterways Conference, Inc. He received his Bachelors of Science degree from Auburn University, and his Masters of Science degree from the University of South Alabama. For more information about the Atlantic Intracoastal Waterway Association, please visit www.atlanticintracoastal.org.
---
Henry Pontarelli, Lisa Wise Consulting, Inc

Henry Pontarelli is an owner and co-founder of Lisa Wise Consulting, Inc., an economics and land use planning firm focused on coastal communities and working waterfronts (www.lisawiseconsulting.com). He brings over 25 years of business management and economic experience to the firm. Henry has managed projects for ports, harbor districts, and commercial fishing associations from San Diego to Eureka and has a broad understanding of the unique value and the universal needs of California's working waterfronts. Henry was Project Director for the following: San Diego Commercial Fisheries Revitalization Plan, Port of L.A. Land Use Plan, Economic Impact Report for the Commercial Fishermen of Santa Barbara, Morro Bay/Port San Luis Commercial Fisheries Business Plan, Morro Bay Boatyard Haulout Facility Market Demand Analysis, Moss Landing Marine Users Economic Development Strategy, Monterey Fishing Community Sustainability Plan, Fort Bragg Groundfish Association Market and Distribution Analysis, and City of Eureka Cold Storage Feasibly Study.
---
Michael Porto, Metropolitan Waterfront Alliance

Michael joined the Metropolitan Waterfront Alliance in December of 2013, responsible for developing and executing MWA's outreach strategy, and managing MWA's Waterfront Edge Design Guidelines (WEDG) program. Prior to MWA, he was a project manager at Sam Schwartz Engineering in the planning and design department, specializing in environmental issues and public outreach. Michael is a board member of the Brooklyn Greenway Initiative and a member of the Brooklyn Bridge Park Community Advisory Council. He has a B.S. in Business Administration from Siena College and a master's degree in urban planning from CUNY-Hunter College.
waterfrontalliance.org
---
Rhonda Price, Mississippi Department of Marine Resources

Rhonda Price, Deputy Director of Coastal Restoration and Community Resilience for the MS Department of Marine Resources and also serves as Coastal Community Resilience Team Lead for the Gulf of Mexico Alliance. In this role, Rhonda is working to coordinate and enhance the efforts of local, state, federal, business and non-profit partners to assist coastal communities and ecosystems in the Gulf of Mexico region in becoming more resilient in structure and function. Goals of the Resilience Team include increasing the Gulf Region's understanding of localized risks associated with sea level rise, storm surge subsidence, storm vulnerability and other threats; developing regional management tools to enhance resiliency through improved data, models and methodologies; and implementing workshops to increase awareness of responsibilities of individuals involved in emergency response at all levels. Rhonda received her Bachelor of Science degree in Anthropology and Master of Science degree in Archeology from The University of Southern Mississippi and has more than 18 years of experience in coastal resource management.
---
Tim Rach, Administrator, Florida Department of Environmental Protection, Office of Submerged Lands and Environmental Resources
---
Jennifer Rigterink, Michigan Economic Development Corporation (MEDC)

Jennifer Rigterink joined the Michigan Economic Development Corporation (MEDC) in May 2010, and in her current role manages the Redevelopment Ready Communities® program. Jennifer and her team are working to assist communities adopt innovative and streamlined policies and practices around planning, zoning and development to entice investments that create vibrant, walkable communities that attract and retain talent and business in Michigan. Prior to joining the MEDC, Jennifer worked with the Genesee Institute where she assisted in building awareness of Michigan's land bank authority model and vacant property initiatives. Ms. Rigterink has a bachelor's degree in Urban and Regional Planning from Michigan State University and is a certified Economic Development Finance Professional through the National Development Council.
---
Lance Roddy, Marine Chart Division, NOAA

Lance Roddy is a cartographer in the Nautical Data Branch of NOAA's Marine Chart Division. The Nautical Data Branch serves as the portal for the bulk of incoming nautical data that is depicted on NOAA nautical charts. His role entails preparation of nautical data for Marine Chart Division's production team cartographers, who add the data to NOAA's suite of navigational products. In addition, he frequently communicates with mariners, government agencies, utility engineers, and other various stakeholders in order to acquire nautical information, answer questions about charting, and address charting discrepancies.
---
Steve Ryder, Bellingham Marine

Steve Ryder is a veteran of the marina industry, having worked in the Gulf and Caribbean regions in the marina industry for nearly 30 years he knows the unique needs, challenges and environmental issues faced by those operating businesses on the waterfront. In addition, Steve is familiar with some of the unique challenges facing Louisiana and other gulf states in regard to shoreline erosion. Steve is part of a team, looking for solutions to protect vulnerable shorelines, especially those in low laying coastal areas where traditional protection methods are not effective or feasible. Steve is active in the marine industry and holds memberships in numerous trade associations. Website bio: http://www.bellingham-marine.com/company/company-bios/steve-ryder-16
---
Amy Samples, Michigan Sea Grant

Amy Samples, Michigan Sea Grant Coastal Resilience Specialist, helps coordinate the Michigan Sea Grant research program and is currently engaged in a small harbor sustainability project in collaboration with partners at the State of Michigan. She previously lead a climate project supported by the Great Lakes Integrated Sciences and Assessments (GLISA) Program and coordinated the Great Lakes Green Marina Outreach and Education Project, a regional collaboration of Great Lakes Clean Marina programs. Amy joined Michigan Sea Grant in 2011 and graduated from the University of Michigan's School of Natural Resources (M.S.) and Clemson University (B.S.) with focus on natural resources management.
---
Bill Sargent, Florida Fish and Wildlife Conservation Commission

Bill Sargent provides research and analytical support to the Boating and Waterways Section of the Florida Fish and Wildlife Conservation Commission. As a constitutionally established state agency with law enforcement responsibilities, the Florida Fish and Wildlife Conservation Commission is charged not only with protection of fish and wildlife resources but with managing Florida's multiple use public waterways to provide safe and responsible access for all citizens and visitors. The Florida Fish and Wildlife Conservation Commission strives to incorporate science-based information in the assessment and resolution of increasingly complex multiple user conflicts. The Florida Fish and Wildlife Conservation Commission also strives to understand the varying perspectives of all affected parties in order to better address multiple user conflicts and develop effective resolutions while minimizing residual impacts. Bill facilitates the integration of science, technology and user perception to help address complex multiple use waterway management issues.
---
Judd Schechtman, New York University Polytechnic School of Engineering

Judd Schechtman is an environmental planning and land use law scholar who studies climate change mitigation and adaptation as well as disaster planning and recovery. He is a currently a research associate and lecturer at the New York State Resilience Institute for Storms and Emergencies located at New York University's Polytechnic School of Engineering. His recent work includes leading a project to evaluate the outcomes of New York's Sandy Community Reconstruction Zone process and assessing implementation effectiveness of land use strategies for long-term resilience in disaster-impacted communities. He is also a Ph.D. candidate at Rutgers University's Bloustein School of Planning and Public Policy in New Jersey, completing his dissertation entitled "Keeping Castles Out of the Sand: Investigating Legal, Effective, Low-Cost Climate Change Adaptation Practices in Coastal Communities." The NOAA-funded study examines the transferability and effectiveness of low cost locally-driven climate change adaptation activities in coastal communities in the Northeast U.S.
http://bloustein.rutgers.edu/judd-schechtman/
http://nysrise.org/
---
Steve Sewell, State of Washington

Steve Sewell is the Governor's maritime sector lead for the State of Washington. In this role, he is charged with working with industry stakeholders and government agencies to sustain, grow and improve jobs in the state's maritime industries. Steve has of over 25 years of experience in the transportation industry. Prior to his current job, Steve served in executive and founding roles in several terminal and port operation companies. Previously, Steve served at the Port of Seattle as Managing Director of the Seaport, where he was responsible for marketing, development and operations of all marine port facilities, including container terminals, cruise ship terminals, recreational and fishing marinas, warehouse and distribution facilities and commercial real estate. Steve earned his Bachelor of Arts degree from the University of Washington and his Juris Doctorate from Willamette University, and has served on the Board of Directors of a number of public and charitable organizations.
---
Tom Shipp, Florida Fish and Wildlife Conservation Commission

Captain Tom Shipp is in the Boating and Waterways Section and has been responsible for the Boating Safety Unit for six years. In that role he works with general boating safety issues, boating accident reporting, boating safety education/outreach issues, the Boating Advisory Council, and the Anchoring and Mooring Pilot Program. Tom began his boating safety career by teaching canoeing/kayaking/sailing at summer camps before college and as a lifeguard/water safety instructor during college. Prior to his FWC career he was an environmental biologist. He has been an FWC law enforcement officer for 13 years. As an Officer he spent three years on the coast working primarily in the marine environment and then three years working inland counties focusing more on the wildlife and freshwater environments. He was a Lieutenant in FWC's Policy and Planning Section for 2 years before promoting to Captain.
---
Stephanie Showalter Otts, National Sea Grant Law Center

Stephanie Showalter Otts is the Director of the National Sea Grant Law Center and the Mississippi-Alabama Sea Grant Legal Program at the University of Mississippi School of Law. Stephanie received a B.A. in History from Penn State University and a joint J.D./Masters of Studies in Environmental Law from Vermont Law School. She is licensed to practice law in Pennsylvania and Mississippi. As Director, Stephanie oversees a variety of legal education, research, and outreach activities, including providing legal research services to Sea Grant constituents on ocean and coastal law issues. Her duties also include the supervision of law student research and writing projects and providing assistance to organizations and governmental agencies with interpretation of statutes, regulations, and case law. Stephanie also teaches a foundational course on ocean and coastal law at the University of Mississippi School of Law. Her research on natural resources, marine, and environmental law issues has been published in a variety of publications. Stephanie has conducted extensive research on marine and freshwater invasive species. Recent relevant publications include "U.S. Regulatory Framework for Genetic Biocontrol of Invasive Fish" in the journal Biological Invasions (September 2012) and "Legislative and Regulatory Efforts to Minimize Expansion of Invasive Mussels through Watercraft Movements" in the Arizona Journal of Environmental Law and Policy (Summer 2013).
---
Richard Sinkoff, Port of Oakland (Oakland, California)

Richard Sinkoff is the Director of the Division of Environmental Programs and Planning at the Port of Oakland. In this role, Mr. Sinkoff leads the Port of Oakland's regulatory, environmental compliance, safety and permitting programs for the seaport, Oakland International Airport and the Port's commercial real estate division. In 2007-2009, Mr. Sinkoff directed the Port of Oakland's Maritime Air Quality Improvement Plan (MAQIP). In 2012, the Port's updated emissions inventory showed a 70% reduction in diesel particulate matter (DPM) from maritime-related mobile sources. In 2010, Mr. Sinkoff directed the Port of Oakland 5-year Strategic Plan. Mr. Sinkoff is a Board Member of the Bay Planning Coalition, an Oakland-based maritime industry coalition that advocates for sustainable commerce, industry, infrastructure, recreation and the natural environment connected to the San Francisco Bay and its watershed. In 2014, Mr. Sinkoff was elected Vice President of the Bay Planning Coalition for a two-year term.
---
Tiffany Smythe, URI Coastal Resources Center and RI Sea Grant

Tiffany Smythe, Ph.D is a Coastal Management Extension Specialist with the Coastal Resources Center and Rhode Island Sea Grant at the University of Rhode Island Graduate School of Oceanography. As a coastal management practitioner and scholar, Tiffany conducts research and outreach for CRC's marine spatial planning (MSP) portfolio. She was a principle co-author of the RI Ocean Special Area Management Plan (Ocean SAMP), and is currently developing a series of MSP case studies. Tiffany's professional and academic work in coastal management has included planning for working waterfronts, spatial planning for offshore renewable energy, growing and restoring oysters in New York Harbor, and improving port recovery and resilience in anticipation of extreme storms and a changing climate. Tiffany has a M.A. and Ph.D. in Marine Affairs from URI, as well as B.A. and M.A. degrees from Columbia University. She is a U.S. Coast Guard-licensed ship captain and recreational boater and sailor.
https://www.linkedin.com/pub/tiffany-smythe-ph-d/5/4a0/bb5
---
John Sprague, Marine Industries Association

John Sprague is Director of Government affairs for the Marine Industries Association of Florida and has been in the marina/boatyard business for most of his life. For over 25 years he has worked with government and stakeholders on balancing laws and regulations that may negatively affect the industry and the publics use of the waters of the U.S. and its resources. His legacy is to ensure that future generations can fish, boat and enjoy other water related activities while maintaining healthy fish stocks, reefs, clean water, and a healthy marine industry.
---
Natalie Springuel, University of Maine Sea Grant College Program

Natalie Springuel is a marine extension associate with the University of Maine Sea Grant College Program, based at College of the Atlantic in Bar Harbor. Springuel's extension programs address working waterfronts and coastal access, maritime heritage, and sustainable tourism planning. She was the coordinator of the second National Working Waterfronts Symposium (2010) in Portland Maine, and is a co-founder of the National Working Waterfront Network. She has been active with Maine's Working Waterfront coalition since its inception, and is a lead author of the report "Access to the Waterfront, issues and solutions across the nation," and the website "Accessing The Maine Coast, Everything you wanted to know about rights and responsibilities of accessing the Coast of Maine."
---
Leslie N. Sturmer, Florida Sea Grant

Leslie Sturmer is the shellfish aquaculture extension specialist for the University of Florida's Cooperative Extension Service and Florida Sea Grant. Working with over 300 seed suppliers, growers, and wholesalers in the state, she provides outreach and educational programs and contributes to applied research projects that are industry-driven. Programming includes all phases of production management and commodities include hard clams, oysters, and alternative molluscan shellfish species, such as ark and sunray venus clams. Additional programming in shellfish aquaculture through workshops and training for new growers fosters economic development in rural coastal communities. For further information, visit http://shellfish.ifas.ufl.edu.
---
Bob Swett, Florida Sea Grant

Bob Swett is the Florida Sea Grant specialist on boating and waterway management issues within Florida's Cooperative Extension Service. His programmatic mission is to build a comprehensive extension and research program designed to foster the responsible use and management of Florida's waterways. The primary focus of his extension program is to develop science-based information and methods that planners, managers, regulators, policymakers and others can use to plan for and manage surface water uses. In addition, he develops and implements training in the use of geospatial information technologies for natural resource management for audiences both within and external to UF. Dr. Swett, staff, and students also create informational products to promote stewardship and responsible and safe behavior among recreational waterway users.
https://www.flseagrant.org/about/staff/swett/
https://www.linkedin.com/pub/bob-swett/2/134/46a
---
Gregory M. Theisen, Port of Portland

Greg Theisen is a senior land use, economic and natural resource planner with the Port of Portland. He is the planning manager for the Port's Maritime Futures project and Marine Terminal Master Development Plan. Greg works on harbor related policy and planning issues at a state, regional and local level. Recent projects have focused on Portland's Comprehensive Plan update; waterfront land use; and economic, transportation, recreational and natural resource issues associated with the long term vision for the Portland Harbor. In addition Greg has long been active in gentrification and neighborhood planning efforts in residential and industrial neighborhoods in NW Portland.
---
Jody Thompson, Auburn University Marine Center/Mississippi-Alabama Sea Grant Consortium

A native of Mobile, Alabama, Jody Thompson has worked in natural resources planning and extension in coastal Alabama since 1999. She has coordinated projects and authored management plans for several coastal Alabama watersheds and has provided facilitation through the Mississippi-Alabama Sea Grant Consortium for the Alabama Working Waterfronts Coalition. She provides extension and outreach on coastal resiliency and water quality issues to the communities along the Gulf Coast, and is currently the Regional Outreach Coordinator for the implementation of the Coastal Community Resilience Index. Mrs. Thompson holds her Bachelor of Science degree from the University of Alabama, and her Master of Science from the University of South Alabama.
http://masgc.org/about/staff/jody-thompson
https://www.linkedin.com/in/jodyathompson
---
Bridget Trosin, Washington Sea Grant

Bridget Trosin is a Coastal Policy Specialist for Washington Sea Grant. Using her expertise in community based natural resource management, developing outreach programs, conflict resolution, social science research methods and project management, Trosin leads outreach efforts for the Washington Coast marine spatial planning process, building comprehensive understanding of the interactions and relationships between human, ecological and economic resources along Washington's outer coast. Bridget has collaborated with natural resource and policy staff of the four Coastal Treaty Tribes through her outreach engagements and coordinates the marine spatial planning science advisory panel, a group of experts charged with reviewing marine spatial planning data and science in order to recommend statewide best practices to the State Ocean Caucus and Washington Coastal Marine Advisory Council. Bridget has a Bachelor's degree in environmental biology from Saint Mary's University of Minnesota and a Master's degree in marine affairs from the University of Washington.
http://wsg.washington.edu/about-wsg/staff/bridget-trosin/
---
Nat Trumbull, University of Connecticut

Nat Trumbull is Director of the Maritime Studies Program at the University of Connecticut at Avery Point, located on Long Island Sound. He is Co-Principal Investigator on a Washington Sea Grant-sponsored research project related to moorage marinas on the West Coast and their economic and environmental impacts. Researchers at the University of Washington, University of Southern California, and University of Buffalo are also working on the project. He teaches courses in Environmental Management and Planning and Geographic Information Systems at the University of Connecticut.
---
Kenneth Walker, NOAA's Office for Coastal Management

Kenneth Walker is a Program Analyst with NOAA's Office for Coastal Management in Silver Spring, MD. He works on a variety of coastal community issues, including coastal and waterfront smart growth, working waterfronts and coastal community resilience. Kenneth worked on post-disaster recovery planning in Louisiana after Hurricane Katrina and in New York after Superstorm Sandy. Kenneth holds a Masters of City and Regional Planning degree from the University of North Carolina and a Bachelors of City Planning from the University of Virginia.
---
Jack Wiggin, Urban Harbors Institute, University of Massachusetts Boston

Jack Wiggin is the director of the Urban Harbors Institute at the University of Massachusetts Boston where he is responsible for development and management of the Institute's research agenda and technical assistance projects on port and urban waterfront planning and decision making and ocean and coastal policy and management. He has 34 years of experience in government, the private sector, and academia developing and implementing coastal and marine policy, planning and management strategies at the national, state, and local levels of government in the US and abroad. He is an adjunct faculty member in UMass Boston's School for the Environment teaching courses on urban planning and land use law. He also served as interim director of the school's Urban Planning and Community Development graduate program. He has a MS in Urban Studies and Planning and is a Fellow of the American Institute of Certified Planners.
https://www.umb.edu/uhi
---
Rhea Williamson, Humboldt State University, Office of Research, Economic, and Community Development

Rhea Williamson is the Dean of Research in the Office of Research, Economic, and Community Development at Humboldt State University (HSU). Her office, which includes the Sponsored Research Foundation, manages over $55 Million in research grants and contracts. Working collaboratively with HSU faculty, students and staff, Rhea's office promotes the campus mission and vision to promote understanding of social, economic, and environmental issues and to be a premier center for interdisciplinary study of the environment and its natural resources. One such activity is in the support of efforts by the Humboldt Bay Harbor Recreation and Conservation District (District) to repurpose the former industrial Samoa paper mill site to create a research center. HSU has been a partner with the District to move this ambitious agenda forward, by facilitating the land purchase, sponsoring community informational meetings, holding poster sessions and promoting the concept with legislators, faculty researchers, and other partners.
http://www2.humboldt.edu/hsuf/about/administration.html
---
Amy Wirts, US Coast Guard

Amy Wirts is a Commander in the US Coast Guard, serving as the Chief of Waterways Management for Coast Guard Sector District 11 in Alameda, CA. She is responsible for oversight of the overall safety of navigation, including aids to navigation management and vessel traffic management, for the California coast. She has served as the Chief of Waterways Management at Coast Guard Sector San Francisco and as the International Oil Spill Policy Coordinator for the Coast Guard, responsible for outreach and joint response planning with Russia, Canada, Mexico, and Caribbean nations. During her 16 years of active duty service CDR Wirts spent two years as the Chief of Contingency Planning at Coast Guard Sector Guam, served on two seagoing buoy tenders, and taught Meteorology, Oceanography, and sailing at the United States Coast Guard Academy. Amy is a graduate of the Coast Guard Academy and earned a MS in Physical Oceanography from the University of Washington.
---
Joshua Wrigley, NOAA Fisheries

Joshua Wrigley is Project Manager of the Voices from the Fisheries Project, a NOAA NMFS oral history database that specializes in preserving narratives from the nation's fishing communities.
www.Voices.NMFS.NOAA.gov
---
S. Marie Yarbrough, Atkins North America

S. Marie Yarbrough, PE, serves as a senior coastal engineer in Atkins' coastal engineering group. Based in Atkins' Melbourne, Florida, office, she has ten years of coastal engineering experience involving field operations and data collection, research and analysis, permitting, construction oversight, design, and program management support. Her current general duties with Atkins include providing program management support services as part of a statewide engineering contract for the Florida Fish and Wildlife Conservation Commission (FWC), Boating and Waterways Section. Ms. Yarbrough also provides assistance with site engineering for Brevard County, Sebastian Inlet District, Canaveral Port Authority, and support for the Federal Emergency Management Agency (FEMA).