Symposium has Ended
Recent Announcements
08/08/2022
Registration is now open!
---
03/09/2022
Abstract submission has closed.
---
01/24/2022
Sponsorship opportunities are still available.
Sponsorship Opportunities
Sponsoring the Lake Worth Lagoon Science Symposium gives your organization valuable exposure to scientists and managers working to protect and enhance the health of our lagoon. Your participation can create lasting impact for the future of your organization as both management and restoration challenges and solutions evolve.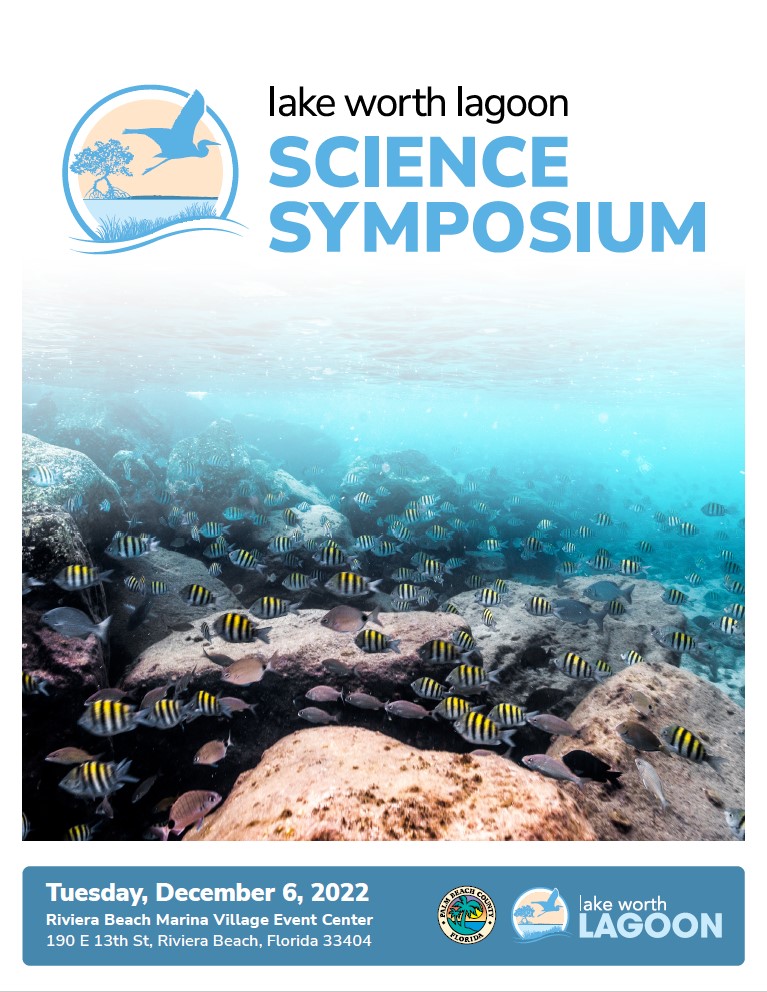 For a print friendly version of sponsorship information, download the pdf of our Sponsorship Prospectus.
Benefits at Each Sponsorship Level
Gold
$5,000+
Silver
$2,500+
Bronze
$1,500+
Friend
$650+
Complimentary Registrations
4
3
2
1
Logo featured on front page of symposium web site
Logo featured on front cover of the printed abstract book given to all participants
Complimentary display table in the break area
Complimentary description of your organization included in abstract book
Complimentary "digital exhibit" page on the symposium web site
Recognition in periodic Palm Beach County Environmental Resources Management social media posts @PBCERM
Recognition as a sponsor at each of the three working group and steering committee meetings held throughout 2022
Option to place brochures on a shared display table in the pre-function area
Recognition as a sponsor at the November 5, 2022 LagoonFest celebration
Logo will appear in publicity emails sent to more than 1,000 Lake Worth Lagoon partners throughout 2022
Acknowledgment at the opening and closing session
Logo on the back cover of the abstract book
Logo included on symposium sponsor signage
Recognition on the sponsor webpage with link to your organization's website
Logo featured on PowerPoints in meeting rooms
Should Acts of God or natural or public health emergencies preclude this event from being held in-person, sessions will be held virtually via Zoom and your sponsorship will remain intact.
Browser Recommendations: We recommend filling out this form using either Chrome, Firefox, or Safari. If you are not using one of these browsers, some features may not display or function properly.