June 20 - July 1, 2022
Gainesville, FL
Conducted in Hybrid Format
Training Location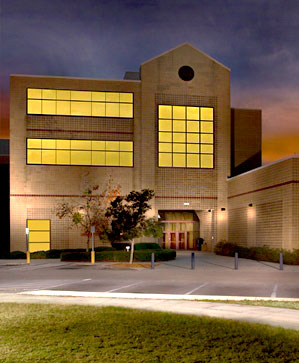 UF College of Veterinary Medicine
2015 SW 16th Avenue
Gainesville FL 32608
Phone: (352) 294-4202
Visit Website
The UF College of Veterinary Medicine is Florida's only veterinary medical college.
Our mission, as set forth in our Strategic Plan, is the advancement of the health and welfare of animals, humans and the veterinary medical profession through world-class education, innovative research, and state-of-the-art clinical services.
Following graduation of its first class in 1980, the college has built on the university's reputation for excellence. Today we claim approximately 3000 graduates of our professional (DVM) degree program. Visit our Office for Students and Instruction for more information about the DVM program at the University of Florida. Our veterinary medical alumni are active throughout Florida, the United States and overseas in areas ranging from in-depth scientific research to traditional small and large animal practice, zoological and aquatic medicine, public health, epidemiology and the military. For more information about alumni events and activities, visit the Office of Development and Alumni Affairs web page.
We pride ourselves in our commitment to advancing scientific knowledge. Nearly 800 individuals have completed either master of science (MS) or doctor of philosophy (PhD) degrees in Veterinary Medical Sciences through our graduate studies program. These individuals are working in academia, in the biomedical sciences, in government and in industry to advance animal, human and environmental health. More Information about graduate studies can be found here.
---
In support of our mission, the college commits to educate veterinary medical students to meet the needs of Florida and beyond by:
providing clinical educational experiences with all major species for students, interns, and residents and service referring veterinarians and animal owners through the UF Veterinary Hospitals and outreach programs
developing new knowledge through basic science research, clinical research, and educational programs.
disseminating knowledge to veterinarians and other constituencies needing the services of the College.
preparing the next generation of educators and researchers through its graduate, internship, and residency programs.
working synergistically with UF's Institute of Food and Agricultural Sciences and the UF Academic Health Center to advance biomedical and agricultural knowledge important to veterinary medicine.
---
The College of Veterinary Medicine is fully accredited by the American Veterinary Medical Association Council on Education. The date of our next site visit is 2022.