June 15-26, 2020
Conducted via Zoom
Tentative Course Topics
Due to COVID-19, SeaVet is currently being revamped from previous years to be fully online to keep you safe and we are thrilled to announce some new course topics that are going to be an added bonus this year. Due to the dynamic nature of our presenters dealing with the impact of the virus and the addition of new course content/added experts, our typical schedule is changing. However, we want to announce some of the topics we will be including this summer are as follows:
Environments-Water and air Quality, design
Cetaceans

Anatomy
Behavior
Medicine
Wild Dolphin Conservation

Fish

Fish Medicine
Elasmobranchs
Management

Sea Turtles

Medicine
Anatomy/Necropsy

Manatees

Pathology
Anatomy
Behavior
Medicine

Aquatic Birds
Amphibians
Invertebrates
Corals
Pinnipeds including walrus
Otters
Welfare
Techniques

Cytology
Hematology
Anesthesia
Phage Therapy and Antibiotic Resistance
Management
Ophthalmology
Stranding
Health Assessments
Diet Considerations
Zoonotic Disease
Infectious Disease
Entanglement
Radiology

Lunchtime virtual tours of some facilities
Options for additional lectures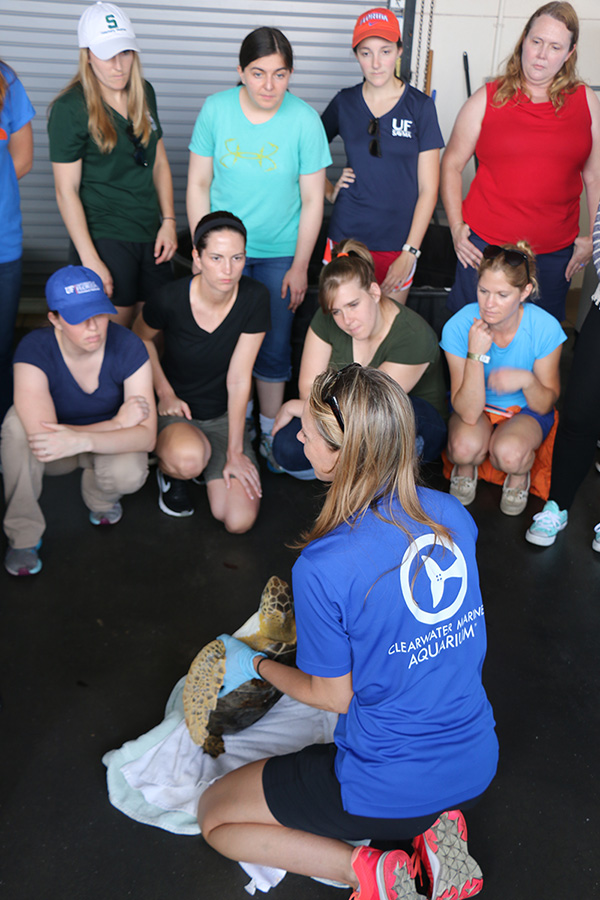 Sea Turtle Lecture at Clearwater Marine Aquarium
---
We look forward to still having a great SeaVet course and hope you will join us!