Poster Information
Printable Poster Specifications (PDF)
Poster presentations will play a key role in the success of INTECOL 9. Much time will be dedicated for viewing posters so that scientists, policy makers, planners and managers can interact and use these opportunities to share details of their work, successes and lessons learned. Submit your abstract today in order to take part in this collaborative exchange.
Poster Specifications
Posters selected from abstract submissions will be displayed during a formal poster session and reception with authors available for discussion.
Posters will be limited to 4 feet high x 6 feet wide (1.22M high x 1.83M wide). Allow a 4-inch x 4-inch space (10.16cm x 10.16cm) for a poster number in the upper left-hand corner of your poster. Each poster will be assigned a number in advance so that you will know where to place your poster.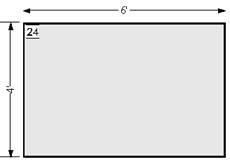 Poster boards will be freestanding.
Posters must be presented using the poster boards provided by the Conference. The poster boards are contiguous, and presenters may not use their own self-contained displays. Due to space constrictions, no tables or electricity will be provided.
Poster boards are covered with fabric, and posters can be affixed using either Velcro or ¾" long push pins. Tape is not permitted. A limited supply of Velcro tape will be available for your use during mounting, but we recommend you bring a supply with you. Multiple strips two inches in length work best.
Early morning, mid-day and afternoon refreshments will be served in the poster session room each day. In addition, there will be a formal poster session reception on Wednesday evening.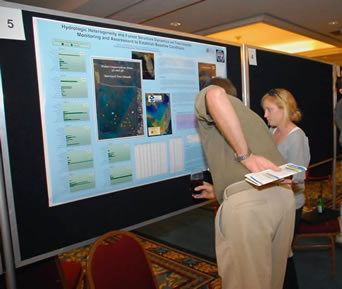 POSTER SESSION SCHEDULE

Poster Session I
SET UP:  Sunday, June 3, 2:00pm-7:00pm
RECEPTION: Monday, June 4, 6:30pm-8:30pm
REMOVAL: Wednesday, June 6, by 12:00pm is now 10:30am
Poster Session II
SET UP:  Wednesday, June 6, by 1:00pm 
RECEPTION: Thursday, June 7, 5:00pm-7:00pm
REMOVAL: Friday, June 8, 10:30am-12:00pm  (Please note: Poster display boards will be dismantled and removed by the vendor at 12pm on Friday, so please have your poster down by this time. If not, the conference organizers are not responsible for lost or damaged posters removed by the display board vendor. Posters not removed and left behind will be discarded.)
SPECIAL NOTE: For authors presenting multiple posters, we make every attempt to position your posters within close proximity of each other. However, please note that poster sessions are topically divided and it is possible you may have a poster presentation scheduled in each session.
Shipping and Receiving Posters
Should you need to ship your poster to the Caribe Royale Hotel in advance, please note the following:
The Caribe Royale will receive and store shipments no earlier than five (5) days prior to Sunday, June 3, 2012.

Please address all shipments to:
INTECOL 9, Guest Name
c/o Caribe Royale Hotel
8101 World Center Drive
Orlando, Florida 32821
Box(es) _______ of ________

The Shipper's Return Address should include shipper's name, address and telephone number.
Inbound Package Handling Fees:


$3 per package

$25 per hundred weight
Outbound Package Handling Fees

For additional information on the Caribe Royale's Shipping Policies, Click Here.
Register for the conference now!