PRE- & POST- Conference Everglades Tours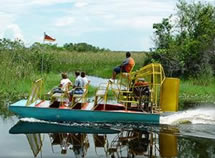 Everglades Tours offers  a variety of Everglades tours and activities at Everglades National Park. Tour the Everglades from Miami, Fort Lauderdale, Orlando, Fort Myers, and Naples. These tours are not sponsored or endorsed by the conference, and are independently organized by Everybody Loves Travel, LLC -- Everglades Tours.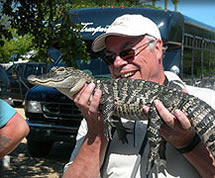 If you decide to plan a trip into the Everglades duding your visit to Florida, we recommend scheduling it post conference. You can fly INTO Orlando, attend the conference, and then drive or fly to Miami for the Everglades tour. A Saturday night stayover in Miami may yield a better flight rate, and the distance between Orlando and the Everglades is considerable for a day trip.
For more information on a variety of tour options, visit this site: http://www.evergladestours.org/?p=1