The Golden Cattail Award
Thursday, March 25, 2021
3:45pm–4:30pm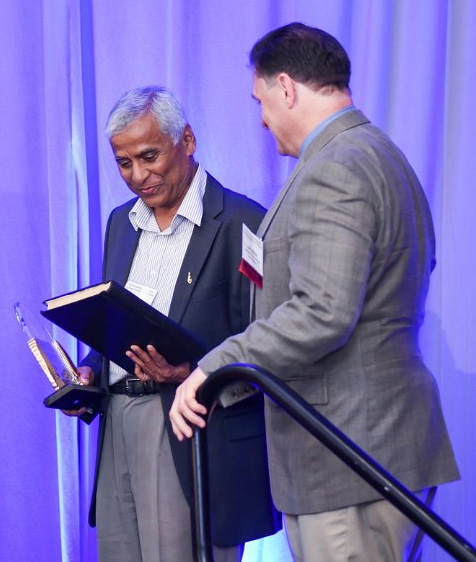 At the 12th International Symposium on Biogeochemistry of Wetlands held in Coral Springs, Florida in 2018, the organizers initiated a new tradition among our community of research practitioners. The Golden Cattail Award was created to honor individuals among us who have made exceptional contributions to the study of wetland biogeochemistry.
---
The inaugural award was presented to Dr. K. Ramesh Reddy in recognition of more than 40 years of extensive contributions to the foundation of our science. We invite you to join us at the closing plenary on March 25 for the pronouncement and recognition of this year's prestigious Golden Cattail Award recipient. You will not want to miss it!
"Wetlands in a Changing Climate"