Virtual ICBC
September 21-23, 2021
Speaker Biographies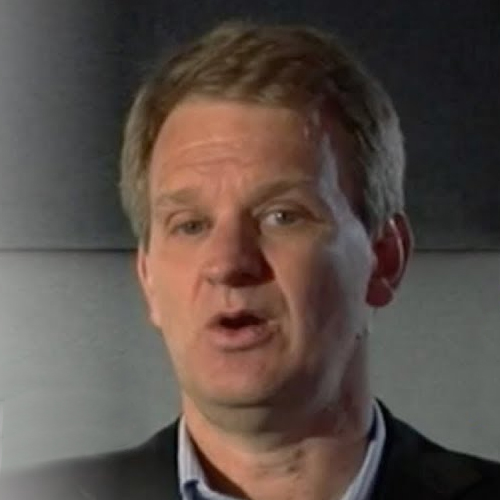 Citrosuco (Citrovita)
Florida Department of Citrus
---
UF Hosts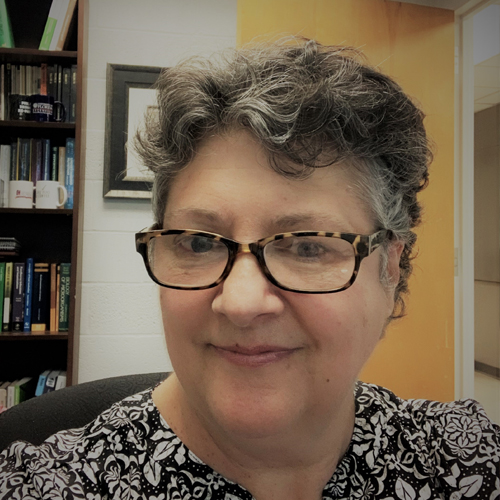 UF/IFAS Food Science & Human Nutrition
UF/IFAS Office of Dean for Extension
UF/IFAS Food Science & Human Nutrition
Amy Marks-McGee
Owner, Food Writer, Perfume Writer & Trend Researcher
Trendincite LLC - Fragrance and Flavor Marketing
Bronx, NY
Amy Marks-McGee is an award-winning creative marketing professional with over twenty-five years of success within the fragrance and flavor industry. Her work experience includes fine fragrance, air care, and personal care marketing for three leading fragrance houses.
Amy founded Trendincite LLC a consulting company to help clients cull through, distill, and translate pertinent trend information into tangible products. Amy's strength is her ability to identify and analyze emerging trends early. She recognizes patterns across a variety of industries and concisely synthesizes the information into new product ideas. The company's core values are to engage all five senses, capture inspiration from unexpected places, and make the creative process enjoyable. Her clients include fragrance and flavor suppliers, consumer packaged goods manufacturers, and market research firms. She has been recognized by Women in Flavor & Fragrance Commerce, Inc. for the 2011 Woman of the Year Award for her excellence in marketing and leadership.
A writer and public speaker, she writes the Forward Thinking column in Perfumer & Flavorist magazine and contributes articles to industry specific trade publications.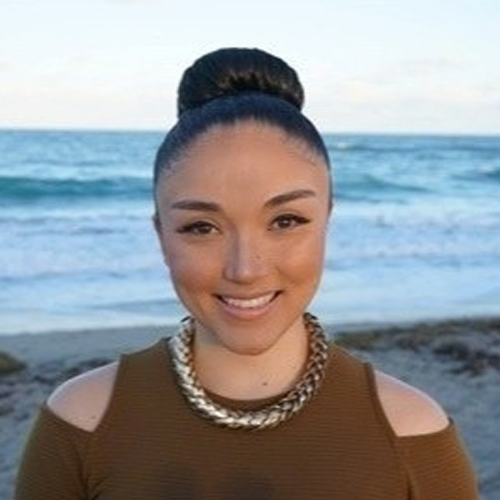 Christina Dorado
USDA-ARS Research Chemist
U.S. Horticultural Research Laboratory
Ft. Pierce, FL
Dr. Christina Dorado is a USDA-ARS Research Chemist at the U.S. Horticultural Research Laboratory in Ft. Pierce, Florida. She has 8 years of experience in extraction and isolation of valuable compounds from agricultural and food processing residues. Her current research is focused on enabling technologies for the valorization of citrus.
Kristen Carlson
Executive Director
Florida Citrus Processors Association
Tampa, FL
Kristen's practice has been varied with significant experience in both state government and private practice. She is currently the Executive Director of both the Citrus Research & Field Trial Foundation, Inc. and the Florida Citrus Processors Association, and recently served as the District One Chief Counsel Florida Department of Transportation overseeing the eminent domain, contract and real estate practice of the agency client. Starting her career as a prosecutor, she has through her career litigated numerous business and administrative law cases. A respected authority on many aspects of food law, she has spoken before many groups such as the International Citrus & Beverage Conference, Institute of Food Technologists, University of Florida short courses, American Beekeeping Federation and the Apple Processors Assn. She is past General Counsel to National Juice Products Assn. (1997-2002) and the Florida Department of Citrus (1985-1993).
Roy Henderson
Co-founder and CEO
Green Cell Technologies
Douglas, Isle of Man, United Kingdom
Drawing on a lengthy and highly decorated naval career specializing in diving and underwater mine warfare, MBA businessman and retired combat officer, Roy Henderson, co-created Green Cell Technologies, which pioneers processing technologies, solutions and related services, that aim to have a positive impact on several essential industry sectors for the sustainable future of people and the planet.
Henderson has used his considerable management and leadership skills over a period of 36 years and across a multitude of different projects, to establish a business, headquartered in the Isle of Man, that is currently scaling internationally, to support the requirement for advancement in such sectors as food and beverage processing, that will support 4IR.
For more information please see: www.greencelltechnologies.com
Alex Schuermans
Product Development and Applications General Manager
Citrosuco (Citrovita)
Vienna, Austria
With a Food Engineering and Managerial MBA background, Alex Schuermans has been in the Citrus industry for over 25 years, serving as a R&D, Customer Services and Commercial manager in JBT (former FMC) for 10 years in Brazil and in the USA, with projects with most citrus processors around the world.
With Citrosuco (Citrovita) for the past 18 years, Alex has acted as the commercial manager based in several regions to develop new markets in APAC, China and EMEA. Since 2015, Alex has been leading the PDA department at Citrosuco, focused on the "Much more than Juice" company strategy, with a very active innovation programme and several new products launches.
Ed Stover
Research Horticulturist
USDA
Ft. Pierce, FL
Stover is a Research Horticulturist with the USDA in Ft. Pierce, Florida, developing improved scion varieties in collaboration with numerous scientists. Stover has released ten citrus cultivars, including the first scion variety specifically for huanglongbing tolerance, US SunDragon. He is author of more than 140 refereed publications and a total of 250 professional publications.
Steven Munger
Director
UF Center for Smell and Taste
Gainesville, FL
Dr. Munger received his doctorate from the University of Florida, completed postdoctoral training at Johns Hopkins University, and was on the faculty of the University of Maryland School of Medicine prior to joining the UF faculty in 2014. He is the recipient of the presidential Early Career Award for Scientists and Engineers (PECASE) and the Ajinomoto Award for Young Investigators in Gustation, and he currently serves as Editor-in-Chief of the scientific journal Chemical Senses. For three decades, Dr. Munger's research has focused on understanding the neurobiological mechanisms by which humans and other animals detect odors and tastes.
Lisa House
Professor and Department Chair
UF/IFAS Food and Resource Economics Department
Gainesville, FL
Dr. Lisa House is Professor and Department Chair in the Food and Resource Economics Department at the University of Florida. She also serves as Co-Director of the Florida Agricultural Market Research Center. Prior to taking over as Chair in 2018, she held a teaching and research appointment, teaching classes in food and agribusiness marketing and management, survey research for economists, and comparative world agriculture. Her research interests focus on consumer preferences and demand for food products.
Dr. House earned her B.S. in Food and Resource Economics from the University of Florida, followed by M.S. and Ph.D. degrees in Agricultural Economics from Kansas State University. After returning to the University of Florida in 2001, Lisa House served as Undergraduate Coordinator from 2004–08 and 2014–15 and was named the Advisor of the Year both for CALS and UF in 2007-08. She has earned teaching awards from the Southern Agricultural Economics Association, Agricultural and Applied Economics Association, and the College of Agricultural and Life Sciences at the University of Florida.
In research, Dr. House has received grants totaling over $15 million to research subjects such as consumer acceptance of genetically modified foods, demand for seafood products, perception of fruits and vegetables, and the role of social networks in new food product adoption. She was awarded the UF Research Foundation Professorship from 2017-2020.
Maria del Sol Rotman
Commercial Manager for Oils, Aromas and Dehydrated Peel
San Miguel Global
Buenos Aires, Argentina
Sol, as friends know her, is Commercial Manager for Oils, Aromas and Dehydrated Peel at San Miguel, a leading global company in the citrus business. She started working in this company in 2014 at Supply Chain in Oils & Aromas team. She first grew to become Commercial Manager of Oils and Aromas, and then continues to take management of the Dehydrated Peel business. Previously she held different roles within Supply Chain areas in Foreign Trade Companies. Sol holds a Bachelor's Degree in Foreign Trade and a MBA, finished last December 2020.
Renée Goodrich
Professor of Food Science
Extension Specialist in Citrus & Beverage Processing
UF/IFAS Food Science and Human Nutrition Department
Gainesville, FL
Dr. Renée Goodrich is Professor of Food Science and Extension Specialist in Citrus & Beverage Processing in the Department of Food Science & Human Nutrition. Her research and extension programs focus on the technology, quality and byproduct utilization of fruits and vegetables. She holds degrees from Cornell University and the University of Florida, and worked over a decade at several consumer goods companies before joining the University of Florida.
Susan Percival
Professor of Nutritional Sciences & Chair
UF/IFAS Food Science and Human Nutrition Department
Gainesville, FL
Dr. Susan S. Percival is a Professor of Nutritional Sciences and Chair of the Department of Food Science and Human Nutrition, University of Florida. Her research has explored how dietary components influence human immunity, focusing on bioactive compounds from fruits and vegetables, herbs and spices, red wine, green tea and aged garlic. Dr. Percival holds degrees the University of Rhode Island, the University of California, Davis, and the University of Texas, Austin.
Antonio Aldini
R&D Manager
JBT Corporation
Parma, Italy
Antonio Aldini is the R&D Manager of JBT in Emena region since 2011, located in Parma (Italy). In this role he oversees the R&D program and Pilot Plant activities of JBT in Parma and Murcia (Spain) facilities. Antonio joined JBT in 2008 as Food Scientists, leading Parma Pilot Plant. Prior to that role Antonio was Field technician and then Project Manager for Sidel, spending the majority of his time at customer facilities in most part of the world for start-up and microbial validations activities of PET aseptic filling line. He got a Master Chemistry Degree in 1997 at Parma University. His main skill is liquid foods aseptic processing technology specialist.
Tom Obreza
Senior Associate Dean and Associate Director
UF/IFAS Office of Dean for Extension
Gainesville, FL
Dr. Thomas A. Obreza is Interim Dean and Director of the Univ. of Florida/IFAS Florida Cooperative Extension Service. Dr. Obreza is also a Professor in UF's Soil and Water Sciences Department.
Dr. Obreza has been with UF/IFAS for 32 years. For the first 13 years, he was located at the Southwest Florida Research and Education Center in Immokalee, where he worked on improving nutrient and water management of citrus, vegetable, and sugarcane crops. In 2002, Dr. Obreza moved to the main UF campus in Gainesville to assume the duties of Soil and Water Science Extension Specialist and statewide water resources extension coordinator. His extension education program covered plant nutrient use efficiency to protect water resources. In 2009, Dr. Obreza entered IFAS administration as Associate Dean to lead Extension's county operations.
Dr. Obreza holds a B.S. degree in Agronomy from the Ohio State University and M.S. and Ph.D. degrees in Soil Science from the University of Florida. He worked in corporate R & D for A. Duda & Sons, Inc. for 6 years prior to starting his Univ. of Florida career in 1989.
Fred Gmitter
UF Research Foundation Professor, Citrus Genetics
UF/IFAS Citrus Research and Education Center
Lake Alfred, FL
Fred Gmitter is a Professor in Citrus Genetics at the UF-CREC. His breeding team has released more than 35 new cultivars. He has collaborated on international citrus genomic projects, and released the world's first citrus genomes in 2011. He is recognized globally in both citrus industry and academic research circles.
Kim Dietz
Business Development Director of Organics, Extracts and Sustainability
Firmenich
Chico, CA
Kim has over 30 years' CPG experience, completed her Master's degree in Global Food Law in 2019, and is considered an industry expert in Organic and Sustainability. She is currently serving her 5th year as President of the Board of Directors for the Organic Trade Association and Organic Committee chair for Juice Products Association.
Kim joined Firmenich in November 2019 responsible for driving the growth of the Organic business and expanding their presence in the market. She is also the North America liaison with the Global Sustainability team leveraging our undisputed leadership in Sustainability to generate new areas of collaboration with targeted customers.
Dave Lundahl
CEO & Founder
InsightsNow, Inc.
Corvallis, OR
David's passion is to inspire bold innovation. As such, this led him to found InsightsNow – an innovation research partner for companies operating within the consumer packaged goods industry. David's broad perspective about innovation is fueled from his diverse career in consumer product innovation on the client-side, as an academic (faculty-member for Oregon State University's Food Innovation Center) and as a research supplier. David not only applies his passion toward inspiring bold innovation, but uses it to lead the ideas underlying behavior-driven innovation – an approach that applies the psychology of consumer behavior to inspire and guide more successful product and media innovation. More on this approach can be found in his book entitled "Breakthrough Food Product Innovation through Emotions Research."
Marisa Zansler
Economic and Market Research Director
Florida Department of Citrus
Gainesville, FL
Dr. Marisa Zansler is the Economic and Market Research Director with the Florida Department of Citrus with more than 20 years of experience in conducting and managing economic research and policy analysis in support of U.S. agriculture. She also serves as the Chief Economist to the Florida Citrus Commission.
Ed Koza
Senior Director - Marketing, Consumer Insights, Creative Design & Sensory
Firmenich
New York City Metropolitan Area
Ed has spent his career obsessing how to unlock the mysteries of what inspires both consumers and B2B customers and has learned that all of us, ultimately, are human at our core. His unique wisdom is derived from a breadth of experience across innovation practices, product optimization, brand building, and marketing development. With consumer needs at the core, and a strong understanding of strategy, the possibilities are endless.
Manuel Suarez Altuna
Global Sourcing and Natural Ingredients Director
San Miguel Global
Argentina
Manuel Suarez Altuna is Global Sourcing and Natural Ingredients Director at San Miguel, a leading global company in the citrus business. He started working in this company in 2015 as a Juice Regional Manager for Africa and the Middle East. Since then, he has grown to become Commercial Manager of Natural Ingredients Business. Today, as Global Sourcing and Natural Ingredients Director, he is also in charge of leading the fruit supply with an integral and strategic vision.
Previously he served in different roles within Commercial areas in Arcor, including a position based in South Africa between 2009 and 2012. Manuel holds a Bachelor's degree in Industrial Engineering (University of Buenos Aires) and a MBA from Torcuato Di Tella University (2013-2014).
Code of Conduct
We are dedicated to providing a harassment-free experience for everyone, regardless of gender, gender identity and expression, age, sexual orientation, disability, physical appearance, body size, race, ethnicity, religion (or lack thereof), or technology choices. We do not tolerate harassment of participants in any form. Suggestive statements, sexual inuendo, or offensive remarks are not appropriate during any activity, including during talks, poster sessions, workshops, social functions, after hours parties, or via Twitter or other online media. Participants asked to stop any harassing behavior are expected to comply immediately. Those violating these rules may be sanctioned or expelled without a refund at the discretion of the organizers. If you are being harassed, notice that someone else is being harassed, or have any other concerns about participant behavior, please notify the organizers immediately.