Travel & Area Information
Getting to the Hotel:
The Holiday Inn University Center is only a short drive from the Gainesville Regional Airport. Transportation to and from the airport is provided through the hotel's complimentary shuttle service from 7am-10:30pm. To secure airport shuttle transportation please contact the Holiday Inn University Center at (352) 376-1661 to make a reservation, or you may call them from the airport.
If you are staying somewhere else, or if you are arriving outside of the hotel shuttle hours (7am-10:30pm), you may use any of these methods of transportation:
*If you are an international traveler, remember that you will likely need an international driver's license and other documentation, so please call a car rental company for more information before your visit.
To book bus transportation from the Orlando or Tampa airports:
We recommend visiting the Red Coach website.
To book a bus from Jacksonville, Orlando or Tampa:
You may also consider using a Greyhound.
Please note: The Red Coach and Greyhound buses sometimes drop travelers off in somewhat remote locations. So it's a good idea to plan your ride from the drop-off point to your hotel in advance.
Please refer to the hotel shuttle instructions above, or reserve a taxi in advance:
Yellow Cab 24Hr: Email gnvcab@gmail.com and receive a 10% discount for reserving your taxi in advance.
Gatorland Taxi: Use the online form to reserve a taxi in advance.
If you have an American cell phone, you may call any of the following taxi services when you need a ride:
G Taxi
352-777-9488
Gainesville Cab Co.
352-371-1515 or 352-375-8294
Yellow Cab 24Hr
352-374-8484 or 352-378-9160
AA Taxi
352-214-2113
Airport Information:
About Gainesville
Make the most of your visit to Gainesville!

Check out the Visit Gainesville web pages for exciting places to see and explore!

See below for just a few of the wonderful sites in Gainesville! <![if !vml]>

<![endif]>
During your stay see the
Florida Museum of Natural History!
The 'Springs Eternal Exhibition' documenting conditions of our Florida Springs and aquifer is open to the public at the Florida Museum of Natural History.
Click here for additional information. <![if !vml]>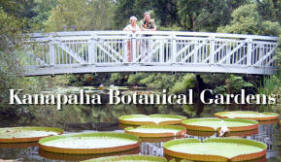 <![endif]>
See the historic Kanapaha Botanical Gardens!
Other Things to Do and Places to Visit