A Tribute to Dr. G. Ronnie "The Very" Best
With deep appreciation for your many years of visionary guidance
and contributions to wetland science and the Everglades,
and for creating the Greater Everglades Ecosystem Restoration Conference.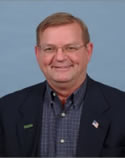 A prolific researcher and passionate Everglades restoration visionary, Dr. Ronnie Best conceived of the first Greater Everglades Ecosystem Restoration (GEER) Conference over fifteen years ago. As we all gather together again in 2015, it is fitting—if not long overdue—for us to dedicate this conference to him.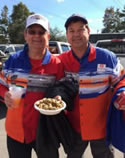 Ronnie grew up in Augusta, GA and attended Richmond Academy. He received his BS from Augusta College, and his MS and Ph.D. degrees from University of Georgia. At the time, he was a staunch fan of the Georgia Bulldogs. But everything changed when he accepted a faculty position at the University of Florida, and became a Gator fan. He spent almost two decades at UF, serving as a member of the faculty of the Environmental Engineering Sciences Department and the Director of the Center for Wetlands and Water Resources. Ronnie now has a dual love for The Gators and The Dawgs, and he has lived with this happy contradiction over three decades. Unwilling to have his passion for either school wane, he became a Gator-Dawg to appease his love for both schools, regularly attending football games in a special shirt that showed his equal devotion to both schools.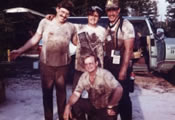 Dr. Best joined the federal service in 1995 as Branch Chief for the Wetlands Ecology Branch of the USGS National Wetlands Research Center (NWRC) in Lafayette, LA. In 1997, he moved to South Florida to become the Coordinator of the USGS Greater Everglades Priority Ecosystems Science Program.
Still maintaining his connections with the University of Florida, Dr. Best conceived of and initiated the first Greater Everglades Ecosystem Restoration (GEER) Conference in 2000, and served as Organizing Committee Chair of the past 6 GEERs (2000, 2004, 2006, 2008, 2010, and 2012). The primary theme of these conferences was "Planning, Policy and Science," emphasizing the need for cooperation among all groups engaged in Everglades restoration.
Ronnie strongly believed that success of sustainable ecosystem restoration—whether it's for the Everglades, coastal Louisiana, the CALFED Bay Delta, or any other large system—must integrate all three principal components. He expanded his vision on a national level and went on to create NCER – the National Conference on Ecosystem Restoration, bringing restoration professionals together from across all large-scale ecosystems for multidisciplinary discussion and collaboration.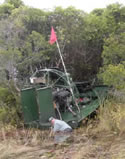 Dr. Best has over three decades of research and teaching experience in the area of ecology, ecological engineering, and wetlands restoration and management, most of which has been in Florida. He has 100+ publications including book chapters, technical reports, and journal publications; he co-edited a book on the Okefenokee Swamp and also co-edited a special issue publication on Biogeochemistry of the Greater Everglades. While at UF, he taught and conducted research on wetlands ecology and ecological engineering, and served as major advisor to over 45 graduate students and on committees for over 120 graduate students. Dr. Best had Courtesy Professor appointments with the University of Florida and the Florida Atlantic University where he served on graduate student committees and occasionally lectured in classes. Ronnie was one of the founding members of the Society for Wetland Scientists and served as President of this professional society.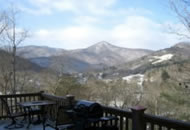 Ronnie has been married to his lovely bride Sam for almost 49 years, and she has been by his side throughout his career, starting early on in graduate school when they waded together through chest-high water collecting vegetation samples in the Okefenokee Swamp. When Ronnie retired from USGS in 2014, they exchanged their sea level residence in Fort Lauderdale for a mountain view elevation in Hiawassee, GA where they live with their spoiled and fuzzy Yorkipoo babies, Bella & Zoe.
Retirement has not dulled his enthusiasm for the things he holds dear. A proud connoisseur of barbecue, Ronnie still keeps that little black book in his pocket to record his dining experiences at the best BBQ restaurants across the country. And his passion for chocolate? Well, some things never change.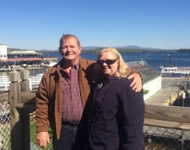 While Ronnie continues to celebrate his retirement with family, football, chocolate and good barbecue, he remains steadfast in his commitment to the planning, policy and science of restoration, and he continues to share his wisdom and experience with large-scale systems restoration professionals. Ronnie has always demonstrated a strong passion for everything he does, and as beneficiaries of his lifelong dedication, we thank him.

Ronnie can be reached at: GatorDawg11@yahoo.com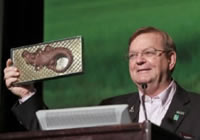 "We must save the Earth; it is the only planet with chocolate!"

- Dr. G. Ronnie Best