Site Index
---
Important Dates
June 23-30, 2022
Lectures and Laboratory Activities
(Just before IUSSI 2022 in San Diego!)
---
Location
Ft. Lauderdale Research & Education Center
3205 College Avenue
Davie, FL 33314

Click here for directions.
---
FLREC Instructors
Dr. Thomas Chouvenc
University of Florida
Dr. Rudolf Scheffrahn
University of Florida
Dr. Nan-Yao Su
University of Florida
Dr. William Kern, Jr.
University of Florida
Important:
This course is aimed at an academic audience (students, postdocs, faculities) who want to deepen their knowledge about eusocial insects. If you are interested in joining the termite course for pest control professionals, with a focus on biology and control of termites, please visit this website for more information:
https://conference.ifas.ufl.edu/termitepro

Introduction
This course provides a unique opportunity to obtain in-depth knowledge about termite biology with a strong emphasis on ecology and evolution. This 60+ hours workshop will include extensive lectures provided by guest speakers from around the world. If you are interested in social insects overall, this course is for you.
This course is designed for graduate students, Post-Docs and Faculties who want to learn about termites.
Students will learn and gain experience in a range of techniques for the collection and rearing of termites, and get familiar with termite control methods.
Graduate students participating to the course will be given the opportunity to give a 10min presentation of their graduate research project in a student mini-symposium.
---
2022 International Termite Course Speaker Lineup
In addition to the four local FLREC faculties, additional guest speakers will come to provide a multitude of visions concerning termite biology:
Dr. Anthony Auletta
University of Florida
Dr. Thomas Bourguignon
Okinawa Institute of Science and Technology
Dr. Ales Bucek
Okinawa Institute of Science and Technology
Dr. Tiago Carrijo
Universidad ABC Brazil
Dr. Franck Dedeine
University of Tour

Dr. Michael Engel
University of Kansas
Dr. Gillian Gile
Arizona State University
Dr. Hou-Feng Li
National Chung Hsing University
Dr. Kenji Matsuura
Kyoto University
Dr. Aram Mikaelyan
North Carolina State University
Dr. Andrea Perna
University of Roehampton

Dr. Yves Roisin
Université libre de Bruxelles
Michael Scharf
University of Florida
Dr. Jan Šobotník
Czech University Prague
Dr. Qian 'Karen' Sun
Louisiana State University
Dr. Edward Vargo
Texas A&M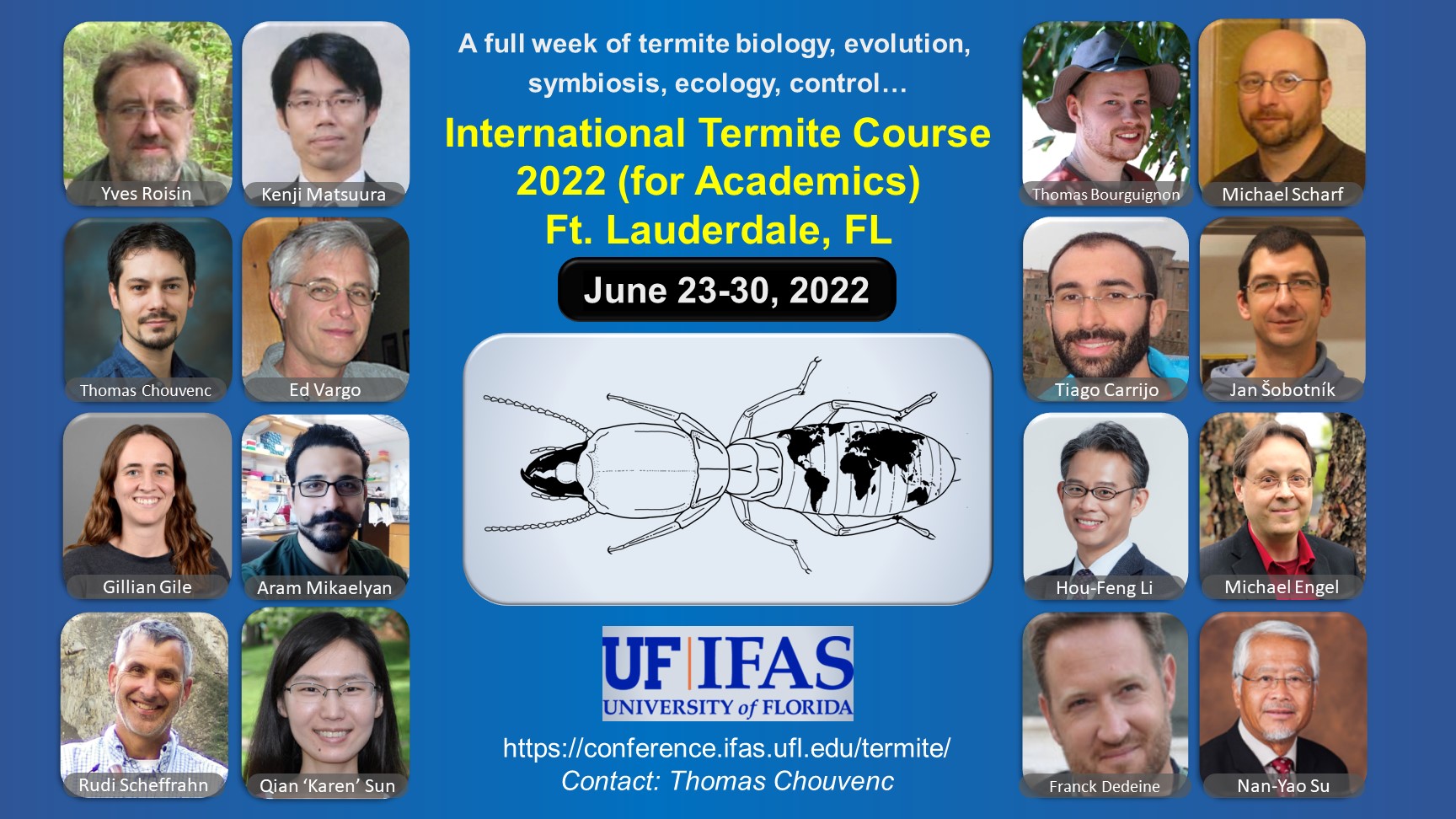 ---
Tentative Agenda
Thursday, June 23 | 7:30am-5:30pm
Termite Diversity and Phylogeny
Speakers: Chouvenc, Šobotník, Scheffrahn, Carrijo, Engel, Bucek
Welcome Dinner
Friday, June 24 | 7:30am-5:30pm
General termite biology, Eusociality and Evolution
Speakers: Bourguignon, Scheffrahn, Su, Auletta, Vargo, Chouvenc, Roisin
Saturday, June 25 | 7:30am-5:30pm
Symbiosis, mutualism, parasitism in termites
Speakers: Mikaelyan, Gile, Bourguignon, Li, Bucek, Matsuura
Sunday, June 26 | 7:30am-5:30pm
Digestion, physiology, caste regulation, breeding strategies
Speakers: Carrijo, Scharf, Roisin, Chouvenc, Matsuura, Vargo
Monday, June 27 | 7:30am-5:30pm
Field trip, Student mini-symposium
Tuesday, June 28 | 7:30am-5:30pm
Termite behavior and communication
Speakers: Matsuura, Sillam-Dussès, Šobotník, Sun, Chouvenc, Matsuura
Wednesday, June 29 | 7:30am-5:30pm
Termites and people around the world
Speakers: Roisin, Carrijo, Li, Scheffrahn, Bourguignon, Bucek, Chouvenc, Matsuura, Sillam-Dussès, Vargo
Thursday, June 30 | 7:30am-5:30pm
Termite pest management and applied research
Speakers: Chouvenc, Mullins, Scheffrahn, Kern, Su, Li
Award Ceremony
Farewell Dinner (off site)
Friday, July 1 | 8:00am-5:00pm (Optional)
If you are still around, the lab will be open all day for a termite ID session with microscopes
Please Keep in Mind That:
We are 15 minutes away from the beach
We are 45 minutes away from the Everglades national parks
We have a diverse fauna of social Hymenoptera in various parks in the area, ready to be surveyed.
The lab will be open for more identification sessions if needed.
Butterfly World is 30 minutes away.
Fairchild Botanical Garden is 45 minutes away.
If you plan on doing group activities, we can help you organize it, per your request.
IUSSI 2022 will take place in San Diego a few days after the end of the termite course, giving plenty of time to travel between the two Social Insect events.
---

Registration Information
Registration proceeds on a first-come, first serve basis.
Payment is due at the time of registration.
Pay using your credit or debit card. We accept Visa, MasterCard, Discover and American Express.
Registration Costs
Attendee Type
Cost
Flat Rate
$300
Registration Covers:
Snacks and refreshments during breaks every day
All lunches and the welcome dinner on Thursday will be provided by the organizers
A handbook with a printout of all lectures will be given to all participants
A T-shirt of the event and a certificate of attendance
Awards for the graduate student symposium
Registration Does NOT Cover (and therefore on your own):
Travel
Lodging
All dinners except the welcome dinner on Thursday. The farewell dinner is at your own expense.
Refund Policy
Requests for registration refunds will be honored if written notification of cancellation is received by the Office of Conferences on or before June 10, 2022. A 25% processing fee will be deducted from all refunds. Sorry, no refunds will be honored for cancellations after the applicable deadline.
Email: kimmer72@ufl.edu
---

Travel Information
Local Airports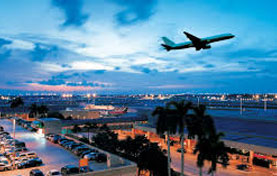 Fort Lauderdale Airport (FLL)
8.3 miles (recommended)
Phone: 1-866-435-9355
100 Terminal Drive
Fort Lauderdale, FL 33315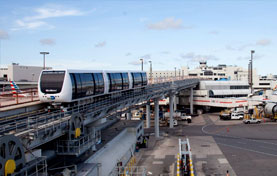 Miami Airport (MIA)
26.8 miles
Phone: 1-800-825-5642
2100 NW 42nd Ave
Miami, FL 33126

Nearby Hotels
If you plan to come as a group, local Bed and Breakfast options may be available to cut accommodation costs. It would be up to the group to find opportunities for their convenience.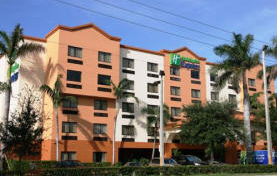 Holiday Inn Express
1.1 miles
Phone: 954-585-7071
2540 Davie Road
Davie, FL, US, 33317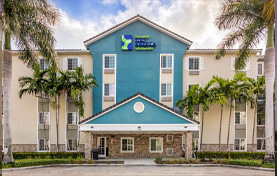 WoodSpring Suites Fort Lauderdale
1.6 miles
Phone: 754-600-3366
5700 Reese Road
Davie, FL 33314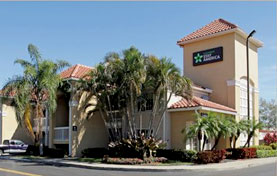 Extended Stay America
1.7 miles
Phone: 1-954-476-1211
7550 State Rd. 84
Davie, FL 33317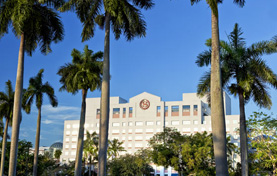 Sheraton Suites
3.9 miles
Phone: 954-452-3202
311 N University Drive
Plantation, FL 33324

---
More Information
For further information about the class, contact:
Thomas Chouvenc
Assistant Professor, Ph.D.
UF/IFAS Ft. Lauderdale Research & Education Center
3205 College Avenue
Davie, FL 33314-7719
Email: tomchouv@ufl.edu