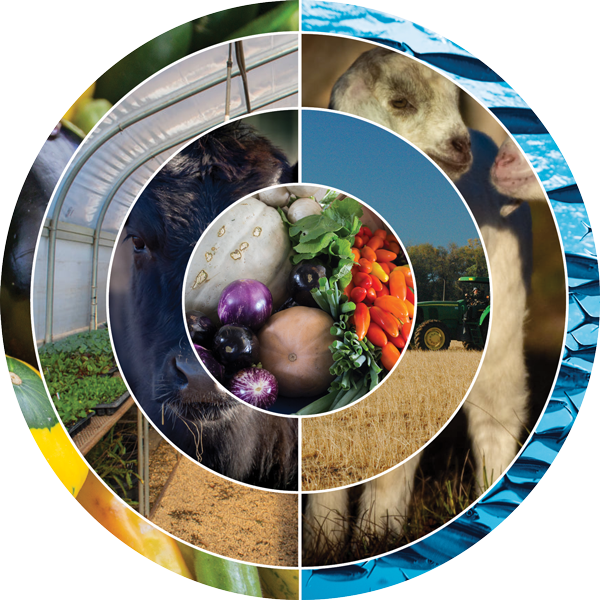 The Future of Food Forum promises to be an exciting one-day gathering, on March 3, 2022, presented by the Food Systems Institute at the University of Florida. This Forum will bring together great thinkers—academics, students, business leaders, farmers, growers, and policymakers—researching and implementing innovative ways to reduce the carbon footprint of food systems.
Your participation is vital considering the magnitude of the challenge to develop environmentally sensitive food systems. You will gain new ideas and perspectives from some of today's thought leaders on how to approach the carbon dioxide dilemma.
The Program
The keynote speaker Eric Fyrwald, Chief Executive Officer of Syngenta Group, will share innovations on how to reach carbon neutral agriculture from the perspective of one of the largest global agriculture companies. Eric Fyrwald is also the 2021 UF/IFAS E.T. York Distinguished Lecturer.
Learn how different sectors of society, from producers to corporations to policy makers, are taking action to reduce the carbon footprint of food systems locally to globally.
Thought-provoking sessions include:
From Farm to Table – Explore innovations to achieve carbon neutrality in food production and in food packaging, processing, and distribution.
From Challenges to Solutions – Ponder examples of large scale national and international efforts to make food systems carbon neutral.
People and Policy – Hear from policy makers from Florida about local and statewide initiatives.
Faculty Presentations – Learn about cutting edge research in carbon sequestration in food production , waste mitigation and repurposing, reduction of greenhouse gas emissions and other methods of achieving carbon neutrality in food systems
The Outcome / Challenge
The event will wrap up with a session asking the provoking question of "Is There a Future for Me in Future Food Systems?". This question challenges students of all ages to consider new careers and other engagements with food systems of the future.
Throughout the day, engage with presenters at the "Marketplace of Ideas, Innovations and Opportunities." Undergraduate and graduate students will showcase their research and pitch their ideas for innovative solutions for a food systems related challenge and learn about job opportunities.
Together we will question the status quo and explore new ideas for reducing our carbon footprints. Register today for this exciting event.