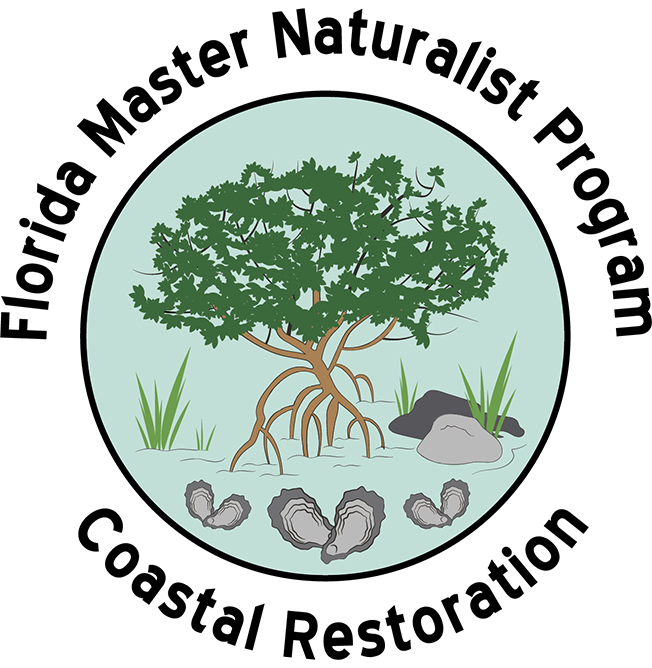 St. Lucie County
March 17 - April 8, 2022
Registration closes at 10:00am on March 11, 2022
(Course Code: CR22-01)
Instructors Information
Lead and Point of Contact: Ken Gioeli, Extension Agent IV/Natural Resources
Organization: UF/IFAS Extension St Lucie County
Phone: 772-462-1627
Email: ktgioeli@ufl.edu
Website: stlucie.ifas.ufl.edu

Associates: Dr. Vincent Encomio, Extension Agent II/Sea Grant,
UF/IFAS Extension Martin & St Lucie Counties
Carrie Stevenson, Sustainability Extension Agent, UF/IFAS Extension Escambia County
The course format is Online.
---
Tentative Course Agenda (revised 3-8-22)
Scroll through the Agenda below to view all dates
The course format is Online.
Course Guidelines
Covid-19 safety precautions
In light of the latest CDC updates and guidance from UF health experts, we no longer require masks during in-person FMNP activities but welcome masks for those who wish to wear them and voice support for those who do.
Live Online Meeting indicates when you are required to be online (via Zoom) at the designated time to participate in course presentations, discussions, and activities. Attendance will be taken by the instructor.
To participate, you must have:
• Zoom 5.0 application downloaded to their personal computer (https://zoom.us/)
• An internet connection suitable for live streaming (wired or wireless)
• Headset, or speakers and microphone (most laptops have this included)
• Web camera (most laptops have this included)
• A quiet location where you will not be disturbed
On Your Own describes required course activities you are expected to complete on your own prior to the next Live Online Meeting time. Assignments could include sedentary activities using a computer, hands-on exercises to practice skills, and/or self-guided field explorations.
Attendance Policy:
You cannot miss more than 4.75 hours (20% of the 24 contact hours) This is a FMNP policy and cannot be modified by the Instructor.
To receive certification, the 4.75 hours or less missed must be made up by completing an assignment of equal time and content. Approval of the Instructor is required.
If total hours missed exceeds 4.75 hours, certification is not possible regardless of material made up.
All absences should be discussed with the instructor in advance. In case of emergencies, please notify Instructor as soon as possible.
"An Equal Opportunity Institution"