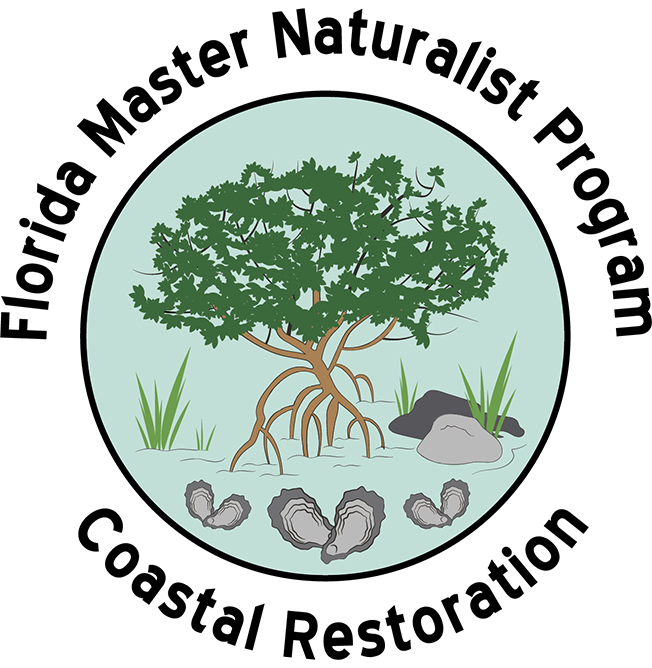 Levy County
March 23-26, 2020
Registration has closed
(Course Code: CR20-04)


Class Facility Information
UF/IFAS Nature Coast Biological Station
552 1st Street, Cedar Key, FL 32625


Instructor Information
Lead and Point of Contact: Savanna Barry, Regional Specialized Agent II
Organization: UF/IFAS Nature Coast Biological Station
Phone: 352-325-6080
Email: savanna.barry@ufl.edu
Website: https://ncbs.ifas.ufl.edu/
---
Tentative Course Agenda
| | |
| --- | --- |
| Day 1 | Monday, March 23, 2020 (Online - on your own) |
| 60 minutes | Online quiz: Pre-Test, Living Shoreline introductory, YouTube videos |
| 90 minutes | Recorded lecture: Introduction to Living Shorelines Presentation |
Day 2
Tuesday, March 24, 2020
9:00am - 9:30am
Classroom: Welcome, Introductions
9:30am - 2:00pm
Field Trip: Travel to Airport Rd and G Street Living Shoreline Projects. Learn about the process of installing the living shoreline. Identify different species of mangroves and marsh vegetation, practice transect monitoring techniques (biological transects, elevation transects), and watch a drone mapping demonstration (wind permitting)
Brown bag lunch
2:00pm - 3:00pm
Classroom: Review, Q&A, and, discussion of online presentation
materials from Day 1
90 minutes
Online - on your own
Recorded lecture: Marsh Presentation
Day 3
Wednesday, March 25, 2020
9:00am - 10:00am
Classroom: Review, Q&A, and, discussion of online presentation
materials from Day 2
10:00am - 2:00pm
Field Trip: Travel back to shoreline projects from Day 1 and use skills developed the day before to complete actual monitoring surveys along long-term transects that were established in 2014, finish up by helping plant new plants at the marsh
Brown bag lunch
2:00pm - 3:00pm
Classroom: Salt Marsh Diversity Activity
90 minutes
Online - on your own
Recorded lecture: Mangrove and Oyster Presentations
Day 4
Thursday, March 26, 2020
9:00am - 10:00am
Classroom: Review, Q&A, and, discussion of online presentation
materials from Day 3
10:00am - 2:00pm
Field Trip: Assist with constructing prototype artificial oyster reef modules (this will be MESSY) that will be deployed at the living shorelines, finish up by helping plant new plants at the marsh
Brown bag lunch
2:00pm - 3:00pm
Guest Speaker (TBA): Lone Cabbage Oyster Reef Restoration Project
3:00pm - 5:00pm
Classroom: Review, Post-Test, and Graduation
Course Guidelines
Classroom Presentations: Unless otherwise noted, "classroom" means we are at the UF/IFAS Nature Coast Biological Station (552 1st Street, Cedar Key, FL 32625).y
Field Trip Locations & Times may change due to unforeseen circumstances. It is the student's responsibility to verify field information. Transportation and lunches are not included. Carpooling suggested.
Course Time Schedule does not include travel time, except between AM & PM classes.
Attendance Policy:
You cannot miss more than 4.75 hours (20% of the 24 contact hours) This is a FMNP policy and cannot be modified by the Instructor.
To receive certification, the 4.75 hours or less missed must be made up by completing an assignment of equal time and content. Approval of the Instructor is required.
If total hours missed exceeds 4.75 hours, certification is not possible regardless of material made up.
All absences should be discussed with the instructor in advance. In case of emergencies, please notify Instructor as soon as possible.
Make-up time frame: We are not able to offer make-up material. Please plan to attend all three days.
Flexible Schedule:
• The schedule times listed are as close as possible, but we need you to be flexible.
• We will try to stick to the listed times, but please arrange your schedule so that the class can be flexible.
• Course time schedule does not include your travel time (except between AM & PM classes).

Food & Drinks! These are allowed in the classroom. Please, absolutely no "Styrofoam" containers during the course (take-out containers, coffee). Violators have to bring snacks to the hungry class the next day.
Field Trips:
• Be aware that typically you will be experiencing a variety of environments. For your comfort, always bring a spare change of clothes
• Wear: Cool, breathable clothes, long sleeves and pants, hiking boots/water shoes or appropriate foot wear for the day's field trip, hat, sunglasses and sunscreen
• Must wear closed-toe shoes. Oyster bars, shells, and other sharp objects may be encountered.
• It might be very hot or quite cool on our field trips depending on the weather—please, dress accordingly. It is suggested that you wear loose, long pants that you do not mind getting wet. Bring layers, such as a light jacket, in case you get cold on boat rides.

Suggested field items: Bring WATER, snacks, field ID books, notepad and pen, binoculars, insect repellent, towels and a change of clothes (spare shoes/socks/pants/shirt).
We are building a legacy of informed citizens to promote awareness, understanding, and respect of Florida's natural ecosystems. To ensure we continue inspiring conservation education and action for decades to come, we need to raise $2 million to establish an endowment for an FMNP Program Leader in perpetuity.
Ripples spread when a single pebble is dropped. Please click here if you wish to contribute to the FMNP Endowment Fund, or contact Dr. Main at mmain@ufl.edu to discuss options for a major gift.
Thank you for your ongoing actions to help conserve Florida's environment so future generations may enjoy it!