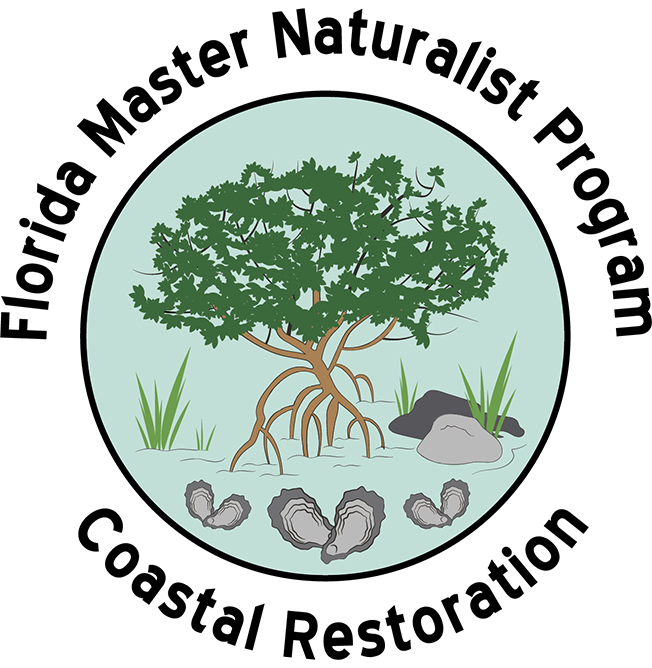 St. Johns County
March 4-6, 2020
Full - Contact Instructor for wait list
(Course Code: CR20-02)


Classroom Facilities Information
GTM National Estuarine Research Reserve Locations:

1. Environmental Education Center (EEC)
505 Guana River Rd, Ponte Vedra Beach, FL 32082

2. Marineland Field Office (MFO)
9741 Ocean Shore Blvd, Palm Coast, FL 32137
Instructors Information
Lead and Point of Contact: Kelly Ussia, Naturalist, St. Johns County Parks & Recreation
Organization: St. Johns County Parks and Recreation
Phone: 904-209-0335
Email: kussia@sjcfl.us
---
Tentative Course Agenda
Day 1
Wednesday, March 4, 2020 (EEC)
9:00am - 10:00am
Welcome, introductions, pre-test
10:00am - 10:30am
GTM Welcome and Shoreline Assessments
10:30am - 11:30am
Living Shorelines presentation
11:30am - 12:00pm
Demo Site, Evolution of Research
12:00pm - 1:00pm
Lunch
Exploration of the Education Center
1:00pm - 2:00pm
Oyster Reefs Presentation
2:00pm - 3:00pm
Oyster Reef Designs, Recycling, current evolution of reefs
3:00pm - 4:30pm
Closer look at planting restoration, importance of plants, role they play in
stabilizing shorelines
4:30pm - 5:00pm
Wrap-up
Day 2
Thursday, March 5, 2020 (EEC)
9:00am - 10:00am
Salt Marsh Restoration
10:00am - 10:30am
Restoration Site overview
10:30am - 11:30am
Prep for Restoration Project
Lunch
11:30am - 3:30pm
Restoration Site: Monitoring, Assessments, Install Restoration Project
3:30pm - 4:30pm
Project cleanup and debrief
4:30pm - 5:30pm
Wrap-up
Day 3
Friday,March 6, 2020 (Marineland - MFO)
9:00am - 10:00am
Mangrove Restoration presentation
10:00am - 10:30am
Sea Level Rise presentation
10:30am - 11:30am
Working lunch
Mangrove restoration videos
11:30am - 12:30pm

Meet at field trip site (walk outside)
Field Identification of mangroves

12:30pm - 4:00pm
Meet at field trip site (walk outside)
Field Identification of mangroves
Discuss migration of mangroves north
Discuss future potential for mangroves to be incorporated into future local restoration projects
4:00pm - 5:00pm
Post-test, evaluations, graduation
Course Guidelines
Field Trip Locations & Times may change due to unforeseen circumstances (this rarely happens). It is the student's responsibility to verify field information. Transportation and lunches are not included.
Course Time Schedule does not include travel time, except between AM & PM classes.
Students need to bring lunch and water bottle to all classes.
More details will be provided prior to the first class.
Most activities will be outside in a shoreline environment and may involve walking or paddling for 2-4 hours.
Attendance Policy:
You cannot miss more than 4.75 hours (20% of the 24 contact hours) This is a FMNP policy and cannot be modified by the Instructor.
To receive certification, the 4.75 hours or less missed must be made up by completing an assignment of equal time and content. Approval of the Instructor is required.
If total hours missed exceeds 4.75 hours, certification is not possible regardless of material made up.
All absences should be discussed with the instructor in advance. In case of emergencies, please notify Instructor as soon as possible.